International Internet Magazine. Baltic States news & analytics
Friday, 05.06.2020, 13:08
No reason for worries and revision of relaxation of Covid-19 restrictions - Dumpis
BC, Riga, 19.05.2020.

Print version
At this stage, there are no reasons for worrying and revising the relaxation of Covid-19 restrictions because there is no increase in hospitalizations or unrelated coronavirus cases, the Health Ministry's chief infectious disease specialist Uga Dumpis told LETA.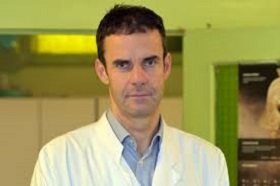 Although last week the number of new Covid-19 cases rose against the week before, this increase was due to outbreaks discovered during planned testing, and they were successfully brought under control, the expert said.
An increase in the number of hospitalizations or new unrelated cases might suggest of deterioration, the infectious disease specialist explained, adding that "this would be a cause for concern and a revision of the relaxation of restrictions".
"For the time being, we are not seeing this, and the situation in the country can be considered generally controlled," Dumpis said.
Commenting on the weekly rise of new Covid-19 cases, Dumpis said that it was caused by many interrelated cases at a care home and a homeless shelter.
"There have been such cases in the past already," the expert said, noting that so far all the big outbreaks have been successfully brought under control and they have not affected the overall epidemiological situation in Latvia.
A high number of the infected people are asymptomatic and do not not need medical assistance. They only have to stay in quarantine, Dumpis said.
As reported, in the past seven days, the number of new Covid-19 cases has risen by 26 percent from a week ago, according to calculations drawn by LETA based on data from the Center for Disease Prevention and Control.
In a week of May 4-10, there were 50 new Covid-19 cases registered in Latvia, while on week of May 11-17, the number of new Covid-19 cases rose to 63, growing by 13 cases or 26 percent.
In the past week, the number of Covid-19 tests rise by 2.51 % to 11,976, while the share of positive tests against the number of total tests has increased from 0.43% to 0.53%.
Last week, 1,711 Covid-19 tests were conducted a day on average and nine tests came out positive on average, compared to 1,669 tests conducted a day a week ago on average and the average of 7.14 positive tests.
Overall, the share of positive tests against all conducted tests keeps a downward trend since Easter in Latvia. The highest share or 4.82 percent was recorded on March 11.
By May 17, altogether 89,123 Covid-19 tests have been conducted and 1,009 tests were positive, thus the overall share of positive tests against all tests is 1.23%.