International Internet Magazine. Baltic States news & analytics
Saturday, 04.07.2020, 05:22
GMI level in Latvia is too low
BC, Riga, 29.06.2020.

Print version
The guaranteed minimum income (GMI) level in Latvia is too low. The parliament and the government should adopt new regulations in relation to GMI, said the Riga City Council's Welfare Department, cites LETA.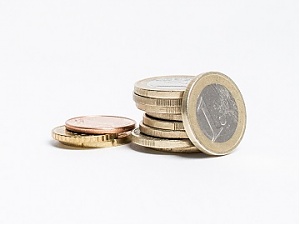 The local government said that the Constitutional Court's ruling should be viewed positively because GMI level is insufficient and closely related with poverty. This is also reflected in the Welfare Department's study on the impact of social assistance on reducing poverty in Riga.
"Even though benefits paid by the Riga local government help the residents of Riga to improve their financial situation, still the data show that all beneficiaries of this assistance live under the poverty threshold also when they receive the benefits," the city council said.
The Riga City Council believes that increase of the GMI level is a significant solution for reducing poverty, especially for pensioners living alone.
In 2019, 5,493 residents of Riga received GMI benefit - in total EUR 1,654,592, 9,167 persons received benefit for housing - in total EUR 5,333,387. 50 percent of GMI beneficiaries were pensioners living alone or persons with disabilities.
GMI level in Riga is EUR 80 for minors, EUR 64 for working age people, and EUR 128 for pensioners or people with disabilities.