International Internet Magazine. Baltic States news & analytics
Friday, 23.10.2020, 02:38
Augstsprieguma Tikls acquires Gazprom's stake in Conexus
BC, Riga, 21.07.2020.

Print version
State-owned transmission system operator Augstsprieguma Tikls has acquired Russian gas corporation Gazprom's stake in Latvian natural gas transmission and storage operator Conexus Baltic Grid (Conexus), therefore the state of Latvia now has controlling interest in Conexus, the Economics Ministry informed LETA.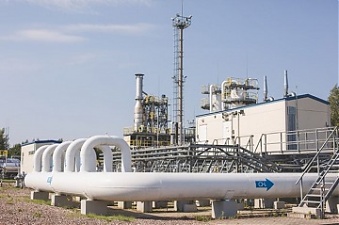 Today, Augstsprieguma Tikls concluded a deal with Gazprom to acquire from the Russian company 34.10% of Conexus shares, increasing its stake in the company to 68.46%.
According to the Economics Ministry, the state therefore has full control over the gas transmission system in Latvia, strengthening energy security and facilitating further development of the gas system in accordance with national energy policy objectives.
Following the changes in Conexus shareholder structure, the company's shareholders now include Augstsprieguma Tikls, whose stake in the company has increased from 34.36% to 68.46%, MM Infrastructure Investments Europe Limited, which owns 29.06% of Conexus shares, and other shareholders that together own 2.48% of the company's shares.
As reported, Gazprom sold its stake in Conexus in an electronic auction at the end of 2019. The auction offered a 34.09911% stake in Conexus, and there were two bidders at the auction. The name of the winner was not disclosed. The starting price of the shares was EUR 79 mln, and the minimum price - EUR 70 mln. The downward step was EUR 1 mln, and the upward step was EUR 500,000.
Former Economics Minister Ralfs Nemiro (KPV LV) said earlier that Gazprom has the rights to sell its shares in Conexus to any investor. At the same time, he noted that Latvia will not participate in the auction.
The other private shareholder in Conexus - Marguerite Fund - announced earlier that it has signed a sale purchase agreement with Marubeni-backed MM Capital Infrastructure Fund 1 from Japan regarding the divestment of Marguerite Fund's 29.06% interest in joint-stock Conexus.