International Internet Magazine. Baltic States news & analytics
Tuesday, 21.05.2019, 06:46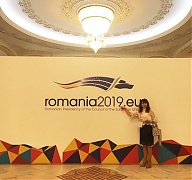 20.05.2019
The Rector's Conference (ASEF) and the Student's Forum, which is the official dialogue partner at the meetings of the Ministers of Education of the member countries of the Asian European Forum (Asia-Europe Meeting, ASEM), were held in Bucharest on May 11-15, 2019.
24.04.2019
There is no unified approach in Latvia's vocational education for granting scholarships to pupils, and there are no criteria or requirements for certain achievements or even attendance when deciding on the scholarships, the State Audit Office reported.
23.04.2019
Amendments to the Education Law that stipulate transition to Latvian as the sole instruction language in schools are in line with the Constitution, the Constitutional Court ruled today, reported LETA.
18.04.2019
The Latvian Education and Science Ministry has come up with a proposal on four regional blocks for schools with different requirements for the minimum number of pupils, reported LETA/BNS.
18.04.2019
Data1 compiled by the Central Statistical Bureau of Latvia (CSB) show that in the school year 2018/2019 vocational education enrolments accounted for 27.2 thousand, which is 4.8 % less than a year ago, while the number of entrants has not changed.
17.04.2019
The council of the Latvian Trade Union of Education and Science Employees (LIZDA) today decided to organize an indefinite strike in September if teachers' pay rules are not amended by mid-May, informed LETA/BNS.
12.04.2019
The Estonian School of Diplomacy has won a public procurement organized by the Government Office of Finland, according to which approximately 100 Finnish top officials must be trained before the start of the Finnish presidency of the Council of the European Union beginning on July 1, informed LETA/BNS.
08.04.2019
he city government of the Estonian city Tartu and the European Investment Bank (EIB) signed a 20 mln euro framework loan agreement that will support the city's investments into education, informed LETA/BNS.
04.04.2019
On the last week of March, at a solemn ceremony in the headquarters of Rietumu Bank, winners of the composition competition among Latvian pupils were announced. Riga French Lycée (founded at the request of the government of France), Riga Zolitudes Gymnasium (founded only 33 years ago, but already has received many awards), Bauska Secondary School, Daugavpils Secondary School No. 9 and other Latvian schools successfully participated in this project.
02.04.2019
The Estonian manufacturer of parcel robots Cleveron will open an academy in the southern town of Viljandi to provide professional higher education for young robotics enthusiasts in cooperation with Estonian Entrepreneurship University of Applied Sciences.