International Internet Magazine. Baltic States news & analytics
Saturday, 18.05.2013, 20:37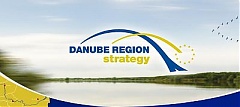 17.05.2013
The Danube Region covers the territory of 8 EU countries (Germany, Austria, Hungary, Czech Republic, Slovak Republic, Slovenia, Bulgaria and Romania) and six non-EU countries (Croatia, Serbia, Bosnia and Herzegovina, Montenegro, Ukraine and Moldova). Since 2011, the Commission assists the region in overcoming existing social, economic and environmental problems.
15.05.2013
Pension issues in the EU member states are regulated by the so-called supplementary division of competences and are subject to different means from numerous policies. Several Commissioners are responsible for integration process concerning persons under retirement age, i.e. mostly those on pensions. At the same time, these issues are, generally, within the member states competence. Hence, most of them need both political and socio-economic solution.
15.05.2013
After a lengthy break, the commission for accreditation of universities and colleges' curricula yesterday accredited several study programs, the Education and Science Ministry confirmed to LETA.
14.05.2013
On Thursday last week, a unique library of books passed from one passenger to another – was opened in Tallinn Airport, giving travelers the opportunity to enjoy the company of a book while waiting for a flight or to borrow the book for their whole trip, Tallinn Airport said in a statement.
13.05.2013
Integration and Migration Foundation Our People (MISA) has announced a project competition to enhance the labor market competitiveness of young people in Estonia that are third-country nationals, the organization said in a statement.
13.05.2013
The Baltic Center for Investigative Journalism Re:Baltica in cooperation with the Royal Norwegian Embassy, Polish Embassy, and Stockholm School of Economics in Riga, organizes the conference "Learning to stand up: low wage earners in Latvia and the region" on May 22nd, 2013.
10.05.2013
A new open access book entitled "Active Ageing and Solidarity between Generations in Europe – First Results from SHARE after the Economic Crisis" will be presented in Brussels on June 27, 2013, the Tallinn University said in a statement.
09.05.2013
"Erasmus for All" will succeed from January 2014 the existing "Lifelong Learning Program"; part of it called Comenius program will allocate around €13 million a year to universities, teacher training institutions, NGOs and schools, to support the development of new teaching methods and materials in European schools.
09.05.2013
The EU program "Erasmus for Young Entrepreneurs" is a mobility initiative financed by the Commission assist new entrepreneurs in acquiring relevant skills for managing and growing a small or medium-size enterprise by working with an experienced entrepreneur in another EU country for 1 to 6 months.
09.05.2013
Lithuania's President Dalia Grybauskaitė attended the Charlemagne Prize Forum "Europa – quo vadis?" This traditional forum – the eighth already – taking place on the eve of the award ceremony, brings together under one roof around 80 prominent and influential representatives from political, economic and academic communities across Europe, reports BC presidential press service.
08.05.2013
Latvian Education and Science Minister Vjaceslavs Dombrovskis (Reform Party) points out that problems in education are very difficult, but urges teachers to "keep calm and cooperate."