International Internet Magazine. Baltic States news & analytics
Monday, 21.05.2018, 19:44
Tallinn to appeal court ruling to maintain fully bilingual studies in secondary schools
Juhan Tere, BC, Tallinn, 09.07.2012.

Print version
The City of Tallinn intends to contest the ruling made by the Tallinn Administrative Court on Friday which did not agree with the complaint of Tallinn against its inability to allow some Russian-language secondary schools to freely choose the language of studies, writes LETA/Delfi.ee.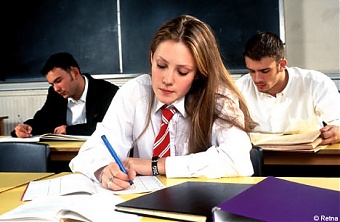 Deputy Mayor of Tallinn Mihhail Kolvart stated that Estonian Constitution's Article 37 provides that in educational institutions where representatives of ethnic minorities study, the institutions are allowed to choose the language of the studies.

"And the decision about the children's education has to be made by the parents. In this case, parents, via the school council decisions, have stated that in some secondary schools the studies ought to be carried out in Russian. Therefore, the City of Tallinn has the obligation to respect parents' Constitutional choices," he added.

According to Kolvart, the experience of the schools demonstrates that if pupils acquire high-quality education in their mother tongue, they can also acquire the State language skills on the necessary level.

On Friday, the Tallinn Administrative Court refused to agree with the complaints submitted by the City of Tallinn, the City of Narva and by a father of a school pupil in Narva so that fully bilingual studies could be continued. The complaints were submitted against the Government of the Republic's decision from January 31, 2012, in which the Government did not grant the right of the cities to continue studies in a total of fourteen Russian secondary schools in either the Russian language or in two languages.

The court found that the cities have been granted sufficient funds and enough time to reorganise studies so that they could be carried out in Estonian in the required subjects. The court disagreed with the claims from the cities regarding forced assimilation of Russians and about the loss of their national identity.