International Internet Magazine. Baltic States news & analytics
Sunday, 24.06.2018, 19:21
Bank analyst: Crisis in Europe impacts Lithuanian export
Petras Vaida, BC, Vilnius, 11.07.2012.

Print version
The recent international trade data shows positive trends in Lithuanian export. Although on May the export turnover was only LTL 5.3 billion (EUR 1.5 billion) which is 16 percent less than in April. DNB Bank analyst Mindaugas Jurgelis says that the decline is due to the temporarily halted trade of oil products.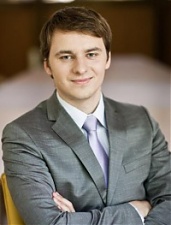 Mindaugas Jurgelis.
The analyst says that excluding mineral fuels, Lithuanian export in May 2012 compared with April 2012 rose by 5.9 percent, and compared with May 2011 it increased by 13 percent. It is a higher rate than in the previous few months, reported ELTA/LETA.

"As we have forecasted earlier we expect the export growth to be much more modest this year. The economy of Europe which accounts for almost two-thirds of Lithuanian export is negatively affected by the austere saving measures which result in significant cut on public spending that also has an impact on the income of the population. Besides, Business is still reluctant to invest because of the lingering uncertainty about the economic development in the future. Also the lending standards of the banks were tightened significantly during the crisis," says DNB Bank analyst.

Jurgelis claims that export will not pull Europe out of the crisis because another threat of recession is felt in the USA and the growth of the developing markets of China, India, Brazil and Russia are slowing down.

"What causes great worries is relatively low export diversification. 10 Lithuanian largest trade partners accounted for the 75 percent of total export this year whereas in 2008 it was 68 percent ", says the analyst.

According to the analyst, in order to secure the sustainable growth of Lithuanian export more production should be sold in the countries of Asia and South America because these countries are rapidly emerging and gradually taking over the role of global economy leaders.