International Internet Magazine. Baltic States news & analytics
Tuesday, 04.08.2020, 10:37
Will modest consumption hinder retail trade development?
Daina Paula economist, Latvijas Banka, www.macroeconomics.lv, 06.02.2020.

Print version
In 2019, the average wages continued to rise steadily and the retail trade capacity expanded. However, monthly developments of the retail sector were rather uneven and overall its annual average growth moderated year-on-year. Nonetheless, in the fourth quarter the development accelerated slightly again, with the year-on-year growth reaching 3.2% in December.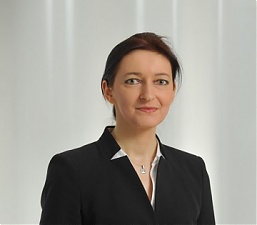 The data for the last few years suggest that the per capita sales area provision in Latvia tends to increase. Furthermore, given the launch of new shopping centres or their extensions in 2019, this trend is likely to be recorded in the next report as well. On the supply side, this signals an increase in the actual purchasing power and points to expectations of higher demand despite unfavourable demographic changes. Furthermore, with increasingly more new large retail trade venues and new participants entering the market, the retail trade activity has remained high.
In 2019, retail trade continued to benefit from a robust rise in average wages. However, in the breakdown by commodity group, signs of caution could already be observed in mid-2019. The contribution of retail trade businesses selling housing improvement goods to overall retail trade growth shrank and turned negative in mid-2019. The decline in the growth rate may be partly explained by the rapid growth observed in 2017 and 2018. However, a decrease in level is more likely a reflection of some caution and, possibly, more careful consumption decisions on account of persistently high external uncertainty and a slowdown in Latvia's real economic growth.
After the relatively modest growth rates recorded in September and October, retail trade improved in November. In December, however, its year-on-year growth rate was stronger mainly due to the fact that the monthly fall was not as pronounced as that of the respective period of 2018 (according to adjusted data). It is not every year that three public holidays are closely followed by a weekend. Such "artificial vacation" can have various effects ranging from heightened shopping fever to travels abroad or temporary closing of small businesses. The travelling activity may be somewhat reflected in higher fuel sales in December.
The entry of new market participants as well as the building of new shopping centres and the extensions of the existing ones is expected to continue this year as well. This is more likely to affect competition, rather than undoubtedly lead to a steeper rise in the sector's value added. Furthermore, this year the economic growth is not expected to pick up rapidly, and the rise in average wages is likely to moderate, hindering the purchasing power development.
The retail trade sector is expected to remain dynamic. However, it will gradually face new challenges, inter alia, the need for climate change solutions and the implementation of circular economy principles, issues that are ever more present on the institutional agenda and play an increasingly important role in the daily lives of households. Considering the above, consumers may become more demanding in terms of quality and more modest in terms of quantity.