International Internet Magazine. Baltic States news & analytics
Wednesday, 20.02.2019, 03:31
New opportunities and trends in Nordic cooperation
Anne Berner, Minister responsible for Nordic cooperation Government of Finland, Baltic Rim Economies, Issue 2/2018, 18.06.2018.

Print version
Northern Europe is known for its open knowledge societies and innovative economies. Here in the north, the Baltic Sea region, the Nordic countries and the European Arctic overlap, and Finland is integral to each one. We are all Arctic, all Nordic and we hold a particularly central position in the Baltic Sea region. Over 40% of Finland's foreign trade is with countries around the Baltic Sea, and Sweden and Denmark by themselves account for a similar, high proportion of all foreign direct investment in Finland.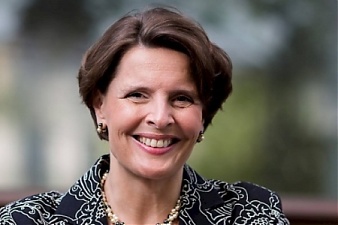 Nordic cooperation dates back to regular ministerial meetings held already in the 1930s. In 1971 the cooperation was formalised as the 'Nordic Council of Ministers' (NCM), which was established under amendments to a 1962 Nordic treaty. The Nordic countries were at the time proceeding well ahead of the EEC in terms of border-free travel, a common labour market and shared social security. Cooperation between our closely connected societies survived the cold war well, despite the divisive security environment. For example, the world's first fully automatic mobile phone system NMT, with Nordic roaming, was created in 1981. Sweden and Finland joined Denmark as full members of the EU in 1995. A declaration on Nordic cooperation was included in the accession treaties but no exceptions to European law were agreed upon. The Schengen area was extended to include Norway and Iceland so that the existing Nordic freedom of movement would not be restricted. Other efforts to adapt Nordic cooperation to the new circumstances were partly successful.
These measures, however, could not prevent the trend by which Nordic cooperation was losing political relevance. There was a move away from 'high politics' towards policy research, experience-sharing and financing programmes. A very important niche was seized by extending such programmes and policy dialogue to the three Baltic States. In 2005, these countries also became members of the Nordic Investment Bank. I took on the responsibilities of minister in charge of Nordic cooperation in mid-2015.
At that point, with international affairs deteriorating, there was a perception that consecutive financial and political crises were tearing the EU apart from within. On the eve of Finland's turn to assume the rotating presidency of the NCM in 2016 an extraordinary influx of asylum seekers stirred up European politics and this led to challenges to the Schengen agreement, subsequently causing some restrictions to free movement across Nordic borders. We found ourselves in the midst of public sentiment that materialised as more demand for stronger Nordic collaboration. At the meantime, the enlarged EU had become more diverse and less wary of constructive like-minded groups and sub-regional solutions. For instance, the common Nordic electricity market is recognised as a future building block for the EU Energy Union.
Under such circumstances, the NCM launched a reform effort that was prepared during Finland's Presidency. The reform was aimed at improving the response to current political challenges and at making Nordic cooperation more relevant — be it for citizens, businesses or political leaders. As a result, some new flexibility was introduced into working methods, the institutional structure and budgeting. In response to the political agenda, a programme for integrating immigrants and refugees started in 2016, and it has been successful in sharing best practices. Further reform may be needed in the future. In autumn 2016, the prime ministers of the Nordic countries declared the Nordic countries the world's most integrated region. Existing and new endeavours to improve the conditions for mobility, cross-border solutions and common standards are being promoted on many fronts, in conformity with EU-efforts. The ministers for Nordic cooperation commissioned an important report on legislative cooperation, which was delivered to us in February. In the coming months, its recommendations will be studied in different quarters in all Nordic countries. The programme for Sweden's Presidency of the NCM in 2018 stresses the importance of the Baltic countries and the synergies with the regional councils and forums. The themes for the presidency are inclusion, innovation and security, with digitalisation as a recurrent theme throughout the programme.
In 2017 an ad hoc council of ministers for digitalisation, MR-Digital, was mandated for a three-year term, and Estonia, Latvia and Lithuania were invited to participate. Prioritised spearhead projects include electronic identification, 5G, e-Procurement, and cross-border platforms and services. The Nordic–Baltic region is a digital pioneer and it offers significant potential for advanced cross-border solutions and business platforms. Cross-border travel, transport and communications are areas with great potential. The challenging conditions of the Arctic also call for specialised solutions, where joint Nordic ventures could deliver.