International Internet Magazine. Baltic States news & analytics
Wednesday, 23.07.2014, 14:58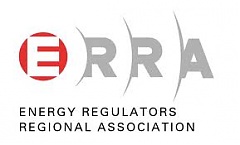 22.07.2014
On October 27-28, 2014, the 13th Energy Investment and Regulation Conference organised by the Energy Regulators Regional Association (ERRA) will take place in the capital of Azerbaijan, Baku. The Regulator as the authority responsible for regulation of the energy sector will represent Latvia providing up-to-date information about the energy sector in Latvia, reported office of Regulator in Latvia.
18.07.2014
Crisis in Ukraine poses threat to European and global security, Latvian Ambassador to Ukraine Argita Daudze said in an interview with the Latvian Television show "Rita panorama" today, cites LETA.
18.07.2014
The global financial services company Allianz unveiled Pension Sustainability Index (PSI), which covers 50 states and places the Estonian pension system on the 11th position; in 2011, Estonia was located on the 13th position in the rankings, LETA/Public Broadcasting reports. Latvian pension system proved to be more sustainable.
18.07.2014
Russia should back the peace plan offered by Ukraine, respect the ceasefire and withdraw its mercenaries via the retreat corridor, say European Parliament (EP) members (MEP) in a resolution passed on Thursday, cites LETA.
18.07.2014
Lithuanian Ambassador to Ukraine Petras Vaitiekunas was awarded by Lithuanian Business Confederation award The Business Ambassador for his contribution representing Lithuania's business and political interests in Ukraine and for active efforts in developing democracy in Ukraine, reports LETA/ELTA.
18.07.2014
After what has happened in Ukraine in regard to yesterday's Malaysia Airlines plane crash, the international community must not only give public political support, but also all other support necessary to ensure that the Ukrainian armed forces has the adequate arms to protect itself, Latvian Foreign Minister Edgars Rinkevics (Unity) said today, right before boarding a plane to Kiev, informs LETA.
17.07.2014
The latest data compiled by the Central Statistical Bureau (CSB) show that due to international long-term migration (1) the number of Latvian population in 2013 dropped by 14.3 thousand persons or 0.7%, which is by 2.4 thousand more than in 2012, when the number of population due to international long-term migration decreased by 11.9 thousand or by 0.6%.
17.07.2014
On Thursday the European Parliament approved the composition of EP delegations to parliaments in non-EU countries, informs LETA/ELTA.
17.07.2014
Stefan Fule, European Commissioner for Enlargement and European Neighbourhood Policy who is paying a visit to Lithuania, assured that there will be no pauses in Ukraine's path towards the European Union. However, he did not predict when Ukraine could join the Union, reports LETA/ELTA.
17.07.2014
European Parliament (EP) member Andrejs Mamikins (Harmony Center) will become the main EP rapporteur on Georgia, as the EP Group of the Progressive Alliance of Socialists and Democrats decided, cites LETA.
17.07.2014
The European Union (EU) leaders have not been able to agree on top political appointments during the European Council meeting, according to Prime Minister Laimdota Straujuma (Unity), informs LETA.