International Internet Magazine. Baltic States news & analytics
Monday, 27.06.2016, 10:37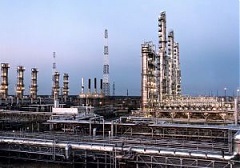 22.06.2016
A Stockholm arbitration court, which examined Lithuania's 1.4-billion-euro suit against Russia's gas supplier Gazprom over overcharging for gas supplies, has found no guilt on Gazprom's part, Lithuania's Energy Minister said, cites LETA/BNS.
21.06.2016
EU ambassadors agreed to roll over damaging economic sanctions against Russia for another six months in the absence of any progress on resolving the Ukraine conflict, European sources said Tuesday, cites AFP/LETA.
21.06.2016
On 20 June, Latvian Foreign Minister Edgars Rinkevics took part in the meeting of the European Union (EU) Foreign Affairs Council in Luxembourg, where EU Foreign Ministers discussed the Arctic region, the Sahel, developments in the former Yugoslav Republic of Macedonia, the Middle East peace process, and visa liberalisation for citizens of Georgia, reported BC the Latvian MFA.
21.06.2016
Despite the opening of new air routes connecting Palanga with Minsk and Kiev, businesses in the Lithuanian seaside resort town do not expect an influx of tourists thus far, the Lietuvos Rytas daily reports on June 21st, cites LETA/BNS.
17.06.2016
The unlawful cigarette market in Lithuania is declining, however, still remains among the biggest in Europe, according to the latest study by the international audit, tax and consulting company KPMG. Lithuania remains 4th after Latvia, Norway and Greece, informs LETA/BNS.
16.06.2016
Lithuania expects that the Nord Pool electricity market will start limiting electricity supplies from the Astravyets Nuclear Power Plant in 2018, the planned date of completion of the 1st nuclear block, informs LETA/BNS.
15.06.2016
Klaipedos Mesine, a Lithuanian meat processing company, is setting up a chain of small retail stores LitMarket in Georgia to sell Lithuanian products, reported LETA/BNS, referring to Verslo Zinios.
15.06.2016
Lack of raw timber in Lithuania has forced local processors to look for it abroad, and the increase in the imports of processed timber to Europe from Russia is affecting sawmill business in Lithuania, reported LETA/BNS, referring to Verslo Zinios.
15.06.2016
The decision made by Sweden's political parties to keep the nuclear energy until 2040 and exempt it of taxes will allow keeping electricity prices at a low level in Lithuania, leaders of the country's energy sector say. Meanwhile, some reviewers believe the Swedish decision may undermine the possibilities for the Astravyets Nuclear Power Plant, which is being constructed in Belarus for Russian loans, to sell power on the Nord Pool Spot market, reports LETA/BNS.
14.06.2016
Speaker of the Estonian parliament (Riigikogu) Eiki Nestor and the president of the Bulgarian parliament, Tsetska Tsacheva, spoke at Monday's meeting in Tallinn about the migration crisis and the e-solutions used in Estonia's governance, informed BC the press service of Riigikogu.
14.06.2016
Estonians conducted 256 transactions to acquire real estate in Finland in 2015, leaving Russians in second place with 181 transactions, informed LETA/BNS, referring to the Finnish agricultural publication Maaseudun Tulevaisuus.