International Internet Magazine. Baltic States news & analytics
Tuesday, 16.07.2019, 17:37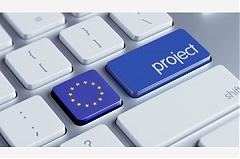 15.07.2019
The central banks of three EU countries – Lithuania, Poland and Germany successfully implemented the EU Twinning Project 'Strengthening the National Bank of the Republic of Belarus' during which they conveyed their experience to the National Bank of the Republic of Belarus. The closing conference held today in Minsk brought this 18-month project to a close and showcased its achievements.
27.06.2019
Moscow has formally notified Vilnius that Lithuanians will be able to travel to Russia's Baltic Sea exclave of Kaliningrad with a free e-visa starting July 1, reported LETA/BNS.
25.06.2019
The first President Nursultan Nazarbayev did not take part in the election for the first time ever in the history of the Republic. The expression "for the first time" is applicable to the elections because this electoral campaign has become unprecedented for Kazakhstan in terms of political competition and the range of candidates presented.
21.06.2019
Latvian Justice Minister Janis Bordans (New Conservative Party, JKP) during his visit to Ukraine today will sign a memorandum of understanding with Ukrainian Vice Prime Minister Stepan Kubiv in order to protect industrial property rights, Justice Ministry's representative Lana Maulina reported LETA.
19.06.2019
Deputy secretary general of the Estonian Ministry of Foreign Affairs and Deputy Minister for EU Affairs Matti Maasikas is to become the new European Union ambassador to Ukraine, according the public broadcaster ERR information reports LETA/BNS.
14.06.2019
The risk of Russian money laundering is still present in the Baltic states, Pedro Felicio, who is responsible for fighting money laundering at European police agency Europol, according to the Reuters. information writes LETA.
11.06.2019
About 150 people, including media representatives, have gathered in a picket by the Russian embassy in Riga, demanding release of journalist Ivan Golunov who has been detained in Russia, LETA observed.
11.06.2019
An external service provider will accept visa applications in 53 countries where there are no Lithuanian diplomatic representations or consular institutions, informed LETA/BNS.
10.06.2019
Businessmen from Lithuania's port of Klaipeda, who win state tenders in Russia, also receive orders from Lithuania's strategic companies and the army, the investigation team from Lithuania's public broadcaster LRT has discovered, referred LETA/BNS.
03.06.2019
On 3 June 2019, during the concluding high-level meeting of the Latvian Presidency of the Council of the Baltic Sea States (CBSS) in Jūrmala, the Minister of Foreign Affairs, Edgars Rinkēvičs, met with the Deputy Minister of Foreign Affairs of the Russian Federation, Alexander Pankin.
03.06.2019
Lithuanian businessman Vidmantas Kucinskas says he has no knowledge of large-scale fraud charges against him in Russia. Russia's Alfa Bank is trying to recoup a debt of around 20 million euros from Kucinskas through courts, and the latter believes the bank might try to employ such tactics to bolster its position during the negotiations on the their dispute's out-of-court settlement, launched some six months ago, reported LETA/BNS.