International Internet Magazine. Baltic States news & analytics
Tuesday, 24.01.2017, 07:07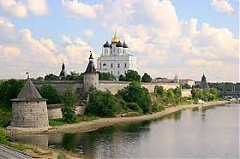 23.01.2017
Two representatives of the Latvian defense sector and one Lithuanian representative will be conducting an evaluation visit to the 25th Independent Motor Rifle Brigade in Pskov, Russia, on January 24-26 under the Vienna Document of the Organization for Security and Co-operation in Europe (OSCE), the Latvian Defense Ministry said LETA.
18.01.2017
Russian authorities have restored the international carrier license of Russian bus company ZAO Evrolains, which belongs to Estonia's Lux Express Grupp, which was suddenly suspended at the start of the year, informs LETA/BNS.
16.01.2017
The Latvian government supports the Lithuanian position to demand the highest security standards at the Astravyets nuclear power plant under construction in Belarus, however, does not consider any laws to restrict electricity imports from the utility, says LETA/BNS Latvia's Foreign Minister Edgars Rinkevics.
16.01.2017
Polo Invest, a company whose registered office is an apartment in Riga, has applied to lease an airport in Moldova, promising to invest EUR 40 mln in the airport's development although the company's annual turnover has never exceeded a few thousand euros, according to TV3 broadcast Neka Personiga (Nothing Personal) reported last night writes LETA.
12.01.2017
Since the state-owned Kazakh company has still not recognized the decision made by the Stockholm arbitration court in favor of the Estonian construction company Windoor at the beginning of last year, the latter is to submit a claim in the Washington arbitration court against the Republic of Kazakhstan, writes LETA/BNS.
11.01.2017
The Latvian Customs Police of the State Revenue Service on December 7, 2016, seized 5,213 grams of marijuana from a Volkswagen Passat car driven by a Belarus citizen. A criminal procedure has been launched, reports LETA.
09.01.2017
Lithuania's authorities have taken steps to block plans for building the country's largest privately-owned data center close to Vilnius following an intelligence warning that it may be hooked up to a Russian spying center, reports LETA/BNS.
09.01.2017
Belarusian President Alexander Lukashenko has signed a decree scrapping visa requirements for the citizens of 80 countries, including 39 countries of Europe and of the United States.
06.01.2017
Daugavpils Satiksme, the public transport company in Latvia's southeastern Daugavpils city, had announced a tender for supply of trams, and the winner of the tender is a union of Belarus company Belkommunmas and Latvian Virtus SV, Daugavpils City Council reported LETA.
04.01.2017
Lithuanian prosecutors on Tuesday said they refused to extradite Zurab Maisuradze, former head of Georgia's anti-terrorism center, to Russia, as Moscow wants him for political reasons, informs LETA/BNS.
04.01.2017
Lietuvos Gelezinkeliai (Lithuanian Railways, LG), the state railway company, will from now on screen companies taking part in its tenders, writes LETA/BNS.