International Internet Magazine. Baltic States news & analytics
Monday, 29.05.2017, 03:05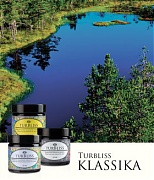 26.05.2017
Enterprise Estonia has given 18,000 euros to the manufacturer of peat based beauty products Turbliss OU to carry out research with a view to entering the Asian market, reports LETA/BNS.
16.05.2017
Preliminary consolidated results of Latvian pharmaceutical group Olainfarm show that sales in April this year reached EUR 11.28 mln, which is a 28% growth from April 2016, reported LETA.
15.05.2017
Amber Beverage Group, the largest alcohol manufacturer and distributor in the Baltics and part of SPI global group, has made its entry into the UK's beverage market by acquiring a strategic stake in the leading UK wine and spirits distributor - Cellar Trends, ABG informed BC.
08.05.2017
Latvian brewery Aldaris sees potential for further growth of exports to China, the company's board member, Arturs Ilzins, said LETA.
08.05.2017
Latvian-registered medicines worth EUR 11.28 mln were sold outside Latvia in March this year which is a growth by 40% from February, according to the information that drug wholesalers have submitted to the Latvian State Agency of Medicines informed LETA.
10.04.2017
Latvia has the potential for export of dairy, fish products and bread to Uzbekistan, said Farmers Parliament organization after a seminar on cooperation and requirements for exports to Uzbekistan held in March, reports LETA.
24.03.2017
The amounts of Latvia's exports and imports were both smaller than those of Lithuania and Estonia in January 2017, while Estonia reported the widest trade gap among the Baltic states, according to the Central Statistical Bureau's data.
24.03.2017
Broader export opportunities are opening up for Lithuanian meat processors in the wake of Brazil's spoiled meat and corruption scandal involving two large international companies, JBS and BRF, and several tens of smaller market players, reported LETA/BNS according to the business daily Verslo Zinios.
17.03.2017
Danish-owned Baltic Agro plans to route all grain purchased from Lithuanian farmers, around 500,000 tons, via Klaipeda starting with this year's season, LETA/BNS reported according to the daily Lietuvos Zinios.
16.03.2017
Latvia's 3D display manufacturer LightSpace Technologies has opened its 3D image display technology demonstration office in Silicon Valley, San Jose, US, the company's representatives reported.