International Internet Magazine. Baltic States news & analytics
Monday, 06.07.2020, 06:03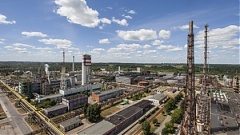 26.06.2020
Lithuania has welcomed Ukraine's decision to terminate its fertilizer market probe that was launched in August 2019 and raised concerns for Lithuania's fertilizer producers and exporters, informs LETA/BNS.
10.06.2020
The Economics Ministry expects Latvian exports of goods and services to grow to EUR 22 billion in the next three years, Janis Salmins, head of the ministry's analytics service, told members of the Saeima Sustainable Development Committee on June 10th, cites LETA.
09.06.2020
Provisional data of the Central Statistical Bureau show that in April 2020, due to epidemiological crisis caused by Covid-19, the foreign trade turnover of Latvia amounted to EUR 1.92 billion, which at current prices was 21.4% less than a year ago, of which the exports value of goods dropped by 13.9%, but imports value of goods – by 27.4%.
09.06.2020
According to Statistics Estonia, in April 2020, compared to April 2019, the exports of goods decreased by 17% and imports by 22%. The greater decrease in imports offset the balance of trade.
01.06.2020
Valmieras Stikla Skiedra fiberglass maker in the first quarter of 2020 generated EUR 32.851 million in sales, down 8.3%, ad earned EUR 2.09 million in profit in contrast to a loss a year ago, writes LETA, according to the company's statement submitted to the Nasdaq Riga stock exchange.
27.05.2020
The Covid-19 crisis demonstrated very clearly how problems can arise in the pharmaceutical supply chain and producers can lose access to active ingredients necessary for the production of medicines, Juris Hmelnickis, CEO of Latvia's Grindex pharmaceutical group, told LETA, urging Latvia to ensure greater independence from foreign suppliers.
26.05.2020
Latvia's Printful print-on-demand company will invest EUR 1.8 million in a new Canada-based printing operation, the company's representatives told LETA.
26.05.2020
Latvia's Diana Sveces candle maker closed 2019 with EUR 10.48 million in annual turnover, down 11% from a year before, while its profit contracted 37.5% to EUR 336,903, writes LETA, according to the company's report available at Firmas.lv.
26.05.2020
Investors have registered indication of interest to the amount of 642,000 euros in a financing campaign on Funderbeam for the company Chaga OU, a maker of natural food supplement products under the Chaga Health brand since 2014, writes LETA/BNS.
14.05.2020
Latvia's Rigas Farmaceitiska Fabrika (RFF) pharmaceutical company turned over EUR 3.794 million in 2019, which is an increase of 1.9 percent against a year before, while the company's profit grew 2.8 times year-on-year to EUR 2.014 million, writes LETA, according to information available at Firmas.lv.
14.05.2020
The current account of Estonia was in deficit by 31 million euros in March 2020, according to a flash estimate published by the Bank of Estonia on May 14th, informs LETA/BNS.