International Internet Magazine. Baltic States news & analytics
Sunday, 07.02.2016, 03:17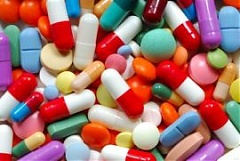 05.02.2016
In the fourth quarter of 2015, Latvian drug wholesale companies raised their aggregate sales 2% year-on-year to EUR 117.28 million, in forms LETA, according to information from the State Agency of Medicines.
04.02.2016
Sakret LT, the Lithuanian subsidiary of the Latvian dry construction mixes producer Sakret Holdings, is a bright example of successful economic cooperation between Latvia and Lithuania, said Latvian Ambassador to Lithuania Einars Semanis, cites LETA/BNS.
01.02.2016
Lithuanian wheat is high-quality, Linas Agro Group, Lithuania's agricultural investment firm, has said in response to an announcement by Egypt, the world's biggest wheat importer, that it would be enforcing a 'zero tolerance' policy on ergot contamination in wheat shipments, even though until now it has accepted cargos with up to 0.05 percent contamination with ergot, a fungus naturally found in wheat, the Verslo Zinios business daily reports on Monday, informs LETA/BNS.
01.02.2016
The Latvian economy continued to grow in 2015 despite a tense geopolitical situation in the region, Janis Salmins, vice-director of the structural policy department of the Economics Ministry, told LETA.
29.01.2016
The competitiveness of the Estonian exporting sector has come under stronger pressure, as was demonstrated by the loss of market share in export markets in 2015, Ardo Hansson, governor of the Bank of Estonia (Eesti Pank), said at the annual conference of the Estonian Economic Association on January 28th, cites LETA/BNS.
28.01.2016
Small and medium-sized enterprises (SMEs) in the Baltic states remain cautious about business growth in 2016 and see growth potential in developing markets but would focus less on exploration of new export markets, reports LETA, according to the latest SEB Baltic Business Outlook.
27.01.2016
Small and medium-sized enterprises (SMEs) in Estonia and the other Baltic countries are increasingly focusing their business on the domestic market, a survey by SEB indicates, reports LETA/BNS.
27.01.2016
Amid warnings that Poland may become "a second Russia" for Lithuanian exporters, Lithuanian companies say that they do not see such threats, the business daily Verslo Zinios reported on Wednesday, cites LETA/BNS.
27.01.2016
Belarus has allowed Lithuanian companies to ship fish products to the neighboring country, Lithuania's chief veterinary officer said on January 26th, cites LETA/BNS.
26.01.2016
In pursuit of an even stronger position in the global market, one of Europe's leading fiberglass manufacturers, Valmieras stikla skiedra, is planning to expand its line of fiberglass and its products manufactured at Valmiera Glass USA Corp, which is located in Dublin, Laurens County, Georgia, in the United States, the company's statement to "Nasdaq Riga" stock exchange suggests, cites LETA.
26.01.2016
Meat and meat products worth altogether 63.8 million euros were exported from Estonia in the first ten months of 2015, 900,000 euros more than during the same period the year before; the export of meat and meat products of Estonian origin meanwhile was down by 1.2 million euros at 45.7 million euros, informs LETA/BNS.