International Internet Magazine. Baltic States news & analytics
Saturday, 20.04.2019, 09:43
Inflation to slow down in Estonia next year – Swedbank
BC, Tallinn, 07.11.2018.

Print version
Increase in prices this year will exceed 3%, while inflation is expected to slow down next year as a result of the halting of price increases in energy and the excise duties on alcohol will likely not increase, Swedbank senior analyst Liis Elmik said, cities LETA/BNS.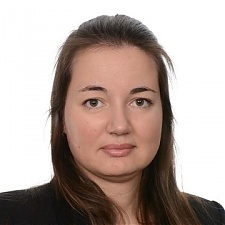 Liis Elmik. Photo: Swedbank.
"Energy was the biggest contributor to price increase. Gasoline and diesel prices went up by a fifth on year. The prices of electricity and other fuels, such as wood, gas and other, also increased," Elmik said.
The price of oil went up in October due to the United States' sanctions on Iran. Operating restrictions relating to oil entered into force in Iran on November 5, and thus, several large opean oil companies have ceased importing Iranian oil.
"The oil market is more or less in balance at the moment as North America, Saudi Arabia and Russia are all producing near their record volumes. Additionally, the drop in oil price is fostered by the slowdown of demand increase, particularly on developing markets," Elmik said.
Swedbank estimates that the price of oil will remain on roughly the same level as this year and will drop in the following year to under 70 US dollars per barrel.
The price of electricity in October exceeded that of a year ago by a tenth. In the coming months, the price should drop, compared to the recent peak, as water levels in Nordic hydro power stations have risen and major maintenance works have concluded.
The price of food increased in October by 2.8%, which was mainly due to adverse weather conditions, which rendered vegetables more expensive.
"The price rise will reach over 3% this year, which is approximately as much as it was last year. Of different types of goods, unavoidable expenditure is the one contributing most to the rise -- housing, food, transport. In addition, the price index is influenced by alcohol and tobacco becoming more expensive," Elmik added. Next year, however, inflation is expected to remain under 3% as the rise in energy prices will halt and the increase in excise duties on alcohol will most likely be shelved.
Despite rapid price increase, the living standard of employees in Estonia will improve. The average gross wage is rising approximately two times the rate of increase in prices. According to Swedbank, the average gross wage will rise about 7% this year and about 6% in 2019.
The so-called real net salary adjusted to prices is to grow by a tenth this year due to an increase in tax-free income, and a lot less the next year, that is approximately 2%.
Estonia's consumer price index (CPI) for October 2018 rose 0.5% compared to September and 4.4% year on year. The previous time that the change of the consumer price index compared to the same month of the previous year was 4.4% or more was in March 2012, when the change was also 4.4%.