International Internet Magazine. Baltic States news & analytics
Monday, 28.05.2018, 12:45
Conclusions and Forecasts from Bank of Latvi
www.macroeconomics.lv, 09.01.2017.

Print version
In view of the economic development in 2016 so far, Latvijas Banka has revised downwards its GDP growth forecast for 2016 from 1.4% to 1.0%, while that for 2017 remains unchanged at 3.0%.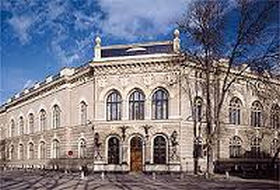 Risks related to the economic growth are considered to be on the downside. In 2017, the EU funding round will have a significant positive effect on GDP; moreover, the indirect effect of the increase in public sector expenditure may result in additional domestic demand. At the same time, a number of downside risks persist. In this context the EU funding round should also be noted: it is still unclear at which moment in 2017 the real economy growth will start accelerating on account of the inflow of EU funding. The delays caused by the bureaucratic procedures (procurements, appeals, etc.) may postpone growth recovery until 2018. Over the last few years, the outlook for the external environment has been persistently over-optimistic, therefore it has been revised downwards regularly. Probably we are likely to face a similar situation also in the future. The recent communications regarding Russia's plans to shift their freight flows to their own ports add to the uncertainty with respect to Latvia's transit corridor.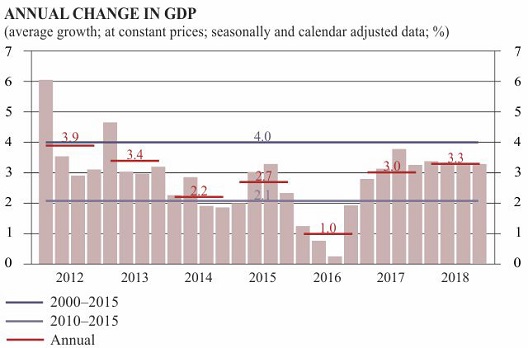 In 2016, the average annual inflation rate might reach 0% as it captures the downward pressure of the commodity price effect on inflation observed in the first half of the year. However, the above effect is gradually fading and the rising global energy and food costs will increasingly be priced into both the producer and consumer prices as well.
Although in the first half of 2016 the rise in wages and salaries was slower than initially forecast, the budget for 2017 provides for quite a considerable increase in the public sector remuneration. Apart from the energy and food costs, a rise in wages and salaries is also likely to have a stronger impact on inflation after a longer interval.
In view of the actual commodity price dynamics, the new assumptions regarding the above and the assessment of the changes in the compensation of employees, the average annual inflation forecast for 2017 has been raised to 1.6%, and in 2018 inflation might reach 1.7%.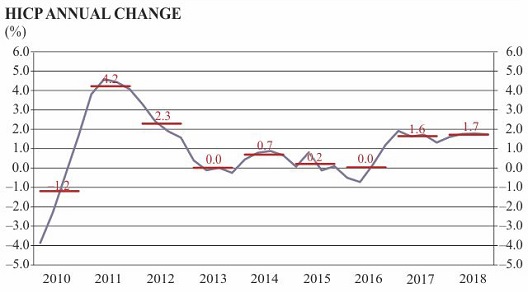 Risks to the forecast are mainly on the upside. Although the global market temporarily saw a drop in oil prices following the US president election, their increase resumed, and after the OPEC meeting the prices are likely to move up faster and the indirect impact and second-round effects of the commodity price rise might be more pronounced. The private sector remuneration could also respond more strongly to the changes in the public sector remuneration.
Table
GDP AND INFLATION FORECASTS (%) AND THEIR CHANGES
(percentage points)