International Internet Magazine. Baltic States news & analytics
Saturday, 15.08.2020, 11:30
New regulations on direct payments don't allow Latvian farmers reach average EU level
BC, Riga, 27.07.2020.

Print version
The new regulations on direct payments to farmers do not allow Latvia to achieve the average EU level, said Juris Lazdins, chairman of Zemnieku Saeima (Farmers' Assembly) NGO, in an interview with the Latvian public television today, informs LETA.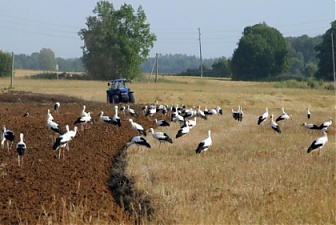 He said that terms that come along with the new direct payments do not allow Latvian farmers to reach the average level in the EU. "Those are lies that farmers will receive EUR 200 per hectare in direct payments," he said.
Lazdins said that in the current planning period Latvian farmers receive EUR 130-140 per hectare, but in the next planning period the payment might drop 20-25 percent, which would mean EUR 100-105 per hectare.
As reported, in regards to direct payments to the agriculture sector in the European Union's (EU) next planning period from 2021 to 2027, Latvian farmers rank last among the farmers of all member states, the deputy state secretary of the Ministry of Agriculture Rigonda Krievina said in a press conference on Wednesday.
Krievina reminded that in 2021-2027, in total, Latvia will receive EUR 3.347 billion in the EU Common Agricultural Policy, including EUR 2.41 billion in direct payments, which is a total increase of 40 percent compared to the current period. Latvian farmers will receive 82 percent of the EU average level of direct payments in 2027, compared to the current 75 percent of the EU average.
Krievina added that in the 2021-2027 planning period, EUR 851 million have been earmarked for Latvia for rural development, which is also a cause for concern. "As a result of these negotiations, funding for rural development significantly reduced. This is EUR 118 million or 12 percent less than in the current programming period," she said.