International Internet Magazine. Baltic States news & analytics
Friday, 22.10.2021, 03:42
Widespread Covid-19 infection established at Riga homeless shelter - Vinkele
BC, Riga , 31.03.2020.

Print version
A widespread Covid-19 infection has been established at a Riga homeless shelter, Minister of Health Ilze Vinkele (For Development) informed LETA today.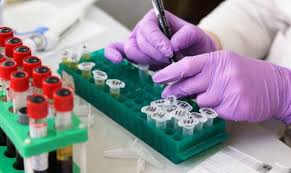 Latvian Television reports that the disease was established in a homeless shelter operated by a religious organization, where over 25 cases of Covid-19 has been confirmed.
Meanwhile, Vinkele herself confirmed that a total of 27 positive cases of Covid-19 have been confirmed at the homeless shelter. She said most of them are clients, but that several worker have also been infected.
Vinkele also ordered a complete quarantine of the homeless shelter, meaning that its inhabitants and staff members will be quarantined within the homeless shelter for the next 14 days.
The minister also said that, in cooperation with the Riga City Council, the homeless shelter is currently being monitored.
She stressed that epidemiologists continue to work with the infected and are looking for contact persons, which is difficult because most do not have a permanent address.
This homeless shelter has been put under strict quarantine and is being guarded 24/7, the Riga City Council confirmed to LETA, adding that about 100 persons, including shelter staff, are currently under quarantine inside the homeless shelter.
The quarantined persons are receiving all necessary medical attention.
Earlier today, the director of the Latvian Association of Cities Viktors Valainis (Greens/Farmers) said that cities around the country are considerably concerned about the spread of Covid-19 within the homeless community, as there is not legislation in place for local governments to restrict the movement of such persons.
"These people are not affected by administrative finbes because they have nothing and they cannot pay them, so they will not change their daily routine,'' said Valainis.
Meanwhile, Artis Lapins, who is currently one of the representatives of the interim public administration Riga, said that he has already turned to the Environmental Protection and Regional Development Ministry, as well as the Health Ministry, to help find a common solution to this problem, because ''it is a ticking time bomb''.
Environmental Protection and Regional Development Ministry spokeswoman Ilze Osa said that the state should address this issue in partnership with municipalities, as they need to understand whether the local authorities have the means to house, isolate and provide medical assistance to these persons.