International Internet Magazine. Baltic States news & analytics
Saturday, 26.05.2018, 11:11
Estonian Supreme Court: ESM is not in conflict with the Constitution
Juhan Tere, BC, Tallinn, 12.07.2012.

Print version
The Estonian Supreme Court took the position that the treaty founding the European Stability Mechanism (ESM) is not in conflict with the Constitution, writes the National Broadcasting.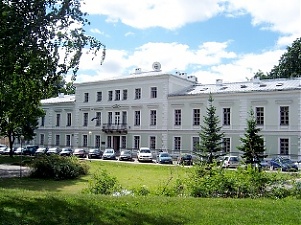 The Supreme Court's ruling means that Estonia will be able to take part in the ESM. The highest court in Estonia noted that the contested article in the ESM Treaty "limits the financial mandate of Riigikogu, the principle of a democratic country with the Rule of Law and infringes upon Estonia's sovereignty, but the limitations are justified".

The court added in its ruling that instability in the Euro area would also threaten the economic stability in Estonia. "Stability is necessary for the Estonian State to be able to meet its Constitutional obligations, including guaranteeing individuals' fundamental rights," emphasised the Supreme Court.

The constitutionality of the ESM was weighed by 19 judges in the Supreme Court. A total of five dissenting opinions from ten judges were submitted with the ruling.

Supreme Justices Henn Jõks, Eerik Kergandberg, Lea Kiivit, Ants Kull and Lea Laarmaa were of the opinion that the request of the Chancellor of Justice Indrek Teder ought to have been granted and the relevant ESM Treaty provision ought to have been declared unconstitutional, reported LETA.