International Internet Magazine. Baltic States news & analytics
Wednesday, 19.06.2019, 10:32
Appeals court doubles jail sentence for former railway employee convicted of spying for Russia
BC, Riga, 19.12.2018.

Print version
On hearing an appeal lodged in the spying case of Aleksandrs Krasnojorovs, a former employee of Latvian national rail company Latvijas Dzelzcels (LDz), Zemgale Regional Court on Tuesday extended the jail sentence given to him by the court of first instance, LETA was told at the court.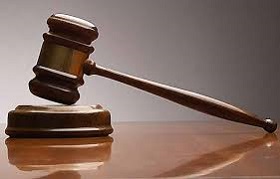 The regional court's representative Aina Sproga said that the court of appeals overruled the 18-month jail sentence handed down to Krasnopjorovs by a district court on May 20, 2018. The district court also sentenced the defendant to 60 hours of community service and one year under probation.
The region court ruled to extend the jail sentence to three years and two months and the probation term to two years. The time Krasnopjorovs has already served from October 2016 to January 2018 will be counted into the sentence.
As reported, the ruling of the court of first instance was appealed both by the defendant and the prosecutor, according to the data of the court information system. The case arrived at Zemgale Regional Court at the beginning of August.
In late May this year railway employee Aleksandrs Krasnopjorovs, accused of collecting military information for Russia, was sentenced to one year and six months in jail, as well as 60 hours of community work and a probation period for one year and six months. The jail term includes the time Krasnopjorovs spent in custody from October 2016 to January 2018, which means he will only have to spend three more months in jail.
The prosecution said the court had failed to properly take into consideration the seriousness of the crime and had been too lenient with the accused, who was gathering confidential military information about the movement of NATO military forces by rail in Latvia and handing it over to a contact in Russia. Such leniency will not deter others from similar crimes, the prosecution said.
The prosecution has therefore filed an appeal, asking the court to revise the sentence and to send Krasnopjorovs to jail for three years and four months to be followed by a three-year probation period.
As reported, according to the charges, Krasnopjorovs between October 21, 2015, and September 23, 2016, being an employee in Latvijas Dzelzcels and working in the territory of the Jelgava railway station, regularly, systematically and purposefully had been illegally collecting confidential military information for Russia and handing this information to a contact person in Russia. Krasnopjorovs was also convicted of storing explosives at his workplace.
Krasnopjorovs was detained by the Latvian Security Police in late 2016. His employment with Latvijas Dzelzcels has been terminated.