International Internet Magazine. Baltic States news & analytics
Wednesday, 23.05.2018, 21:50
On termination of employment contract in Latvia
Aleksandrs Koposovs, lawyer of INLAT PLUS, Riga, 09.01.2013.

Print version
Question: The director has offered me to resign voluntarily due to crisis in Latvia and company's impossibility to maintain previous number of employees. In this regard he offered to sign the agreement for termination of employment relation as of tomorrow. Are such activities legal on the part of the employer? What shall I do?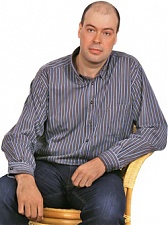 Answer: There's nothing illegal that an employee is offered to sign agreement for termination of employment relations. Such type of termination is prescribed in Section 114 of the Labour law of Latvia. Any time limit for termination may be specified in such agreement. Still another thing is to be kept in mind. Termination by means of mutual agreement is the most convenient way for the employer. First of all, such termination is difficult to dispute. Secondly, the employer is not obliged to pay severance pay. Thirdly, there's no necessity to provide such employee with work for another month and pay salary respectively. Therefore, under such circumstances employee may not be paid relevant money. With this in mind, employee is recommended not to sign such an agreement, but resign in accordance with Section 101, Paragraph 1, Clause 9 of the Labour law – reduction of employees' number. In such event employer shall inform employee of the termination one month in advance and pay salary in respect of that month and severance pay on the day of termination in amount depending on the period the employee has been employed with this employer. If the employee has been employed by the said employer less than 5 years, the employer shall pay severance pay in amount of one month average earnings, if employment lasted from 5 to 10 years – in amount of two months' average earnings, and so on.
Law office INLAT PLUS
Brivibas 40-15, Riga
+371 67505970
+371 26403577