International Internet Magazine. Baltic States news & analytics
Sunday, 27.05.2018, 08:15
On participation in a Latvian company
Aleksandrs Lenkovskis, vice-president of the law office INLAT PLUS, Riga, 06.09.2012.

Print version
Question: I would like to establish a new limited company (SIA) where share capital will be divided 50/50 between my business partner and me in Latvia. I've heard that such participation in a company may cause problems. Why?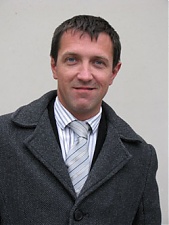 Answer: In practice the participation in a company 50/50 in case of disagreement between the shareholders causes stalemate situation where nothing may be resolved without permission of the other shareholder. It is important who of the shareholders will also be member of the board. For instance, the shares are owned between you 50/50 but your business partner is also a member of the board of the company. If a conflict situation arises and his right to represent the company hasn't yet expired, he will have all powers to perform economic activities on behalf of the company. This means, he may perform several activities in his own interests, e.g. sell the property of the company. You won't have the opportunity to prevent him from doing so or recall his right to represent because of the shares being owned 50/50. Therefore, prior to establishing a company, you should carefully consider all possible dispute situations which may arise between you as shareholders and consult a lawyer in case of necessity.
Law office INLAT PLUS
Brivibas 40-15, Riga
+371 67505970
+371 26403577