International Internet Magazine. Baltic States news & analytics
Monday, 28.05.2018, 12:48
On the rights of the lessor in Latvia
Aleksandrs Koposovs, Lawyer of the Law office INLAT PLUS, Riga, 26.06.2012.

Print version
Question: Upon termination of lease relations the lessee has left his property in the premises. After some time it appeared that air-conditioner installed in the ceiling belongs to the bank. The bank demanded the return of it. However, it is impossible to remove the air-conditioner without damaging the ceiling. The bank refused to compensate the damage and demands air-conditioner. What shall I do in this case?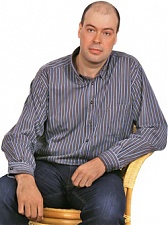 Answer: The premises will certainly be damaged due to demounting of the air-conditioner and expenses related to the renovation are owner's losses. According to Section 1779 of the Civil law of Latvia everyone has a duty to compensate for losses they have caused through their acts or failure to act. However, there might be losses which didn't occur yet, but might occur in the future. This is prescribed in Section 1771 of Civil law of Latvia. Losses may be either such losses as have already arisen, or such losses as are anticipated; in the former case, they give rise to a right to compensation, but in the latter case, to a right to security. Security may be in the form of pledge, mortgage or guarantee amount. Therefore, prior to allowing the bank to demount the air-conditioner, it is necessary to request a guarantee amount as compensation of possible losses. According to Section 913 of Civil law of Latvia, every person may protect his or her possession from any restriction or interference, even by force. In the event of bank's attempt to enter premises and demount air-conditioner thus causing damages to the ceiling, one may lawfully forbid the bank to enter the premises.
Law office INLAT PLUS
Brivibas 40-15, Riga
+371 67505970
+371 26403577