International Internet Magazine. Baltic States news & analytics
Monday, 18.06.2018, 12:43
GEFCO, exclusive logistics partner in Europe and Russia of world number-one carmaker General Motors
Tatjana Andrejeva, specially for BC, Paris, 12.07.2012.

Print version
The GEFCO group, a leader in automotive logistics and a benchmark in logistics for manufacturers, signed the biggest logistics contract in history with the US carmaker General Motors on 28 June.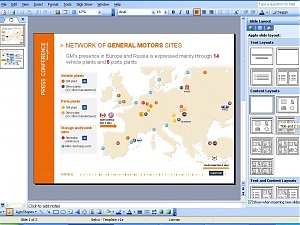 Network of General Motors sites
GEFCO becomes the leader in automotive logistics

The contract covers seven years and includes an exclusivity period. It will come into effect at the start of 2013.

The contract provides for the externalisation of inbound and outbound logistics (excluding the final distribution of spare parts) for the Open, Vauxhall and Chevrolet brands in Europe and Russia.

GEFCO will supply the assembly sites in Poland, Spain, the UK, Germany and Russia from European suppliers or from worldwide export ports. GEFCO will then ship vehicles across the world, globally distributing around 1.2 million vehicles a year.
A partnership driven by logistics engineering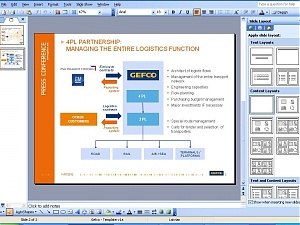 4PL partnership: managing the entire logistics function
A long-standing 3PL partner of General Motors (since 2005), GEFCO today becomes a 4PL player for the US carmaker, as in the partnership with PSA Peugeot Citroën. Synergies are expected to be unlocked by pooling flows and purchasing.

Organisation-wise, GEFCO is to set up a dedicated General Motors team to integrate the carmaker's flows. GEFCO is also establishing presence at the manufacturer's plants, notably at the platforms in Germany, Spain, Poland and the UK.

Luc Nadal, General Manager of GEFCO, said: "Our top priority today is to successfully integrate General Motors' flows and keep our promises on costs and reliability".

Antoine Redier, Head of the General Motors Programme, added: "GEFCO is mobilising all its teams to become a standard-setting 4PL player".

Luc Nadal concluded: "The trust of General Motors constitutes a real-life acknowledgment of our expertise and efficiency. This partnership is backed by the excellence of the logistics engineering function of the group".