International Internet Magazine. Baltic States news & analytics
Monday, 01.06.2020, 21:48
EUR 250 million to be invested in development of wind park in Dobele and Tukums regions
BC, Riga, 13.09.2018.

Print version
Swedish company Eolus Vind AB' subsidiary in Latvia, Eolus is planning to build Latvia's largest wind park with 51 turbines in Dobele and Tukums regions over the next four years, the project is estimated to cost EUR 250 mln, as Eolus board member Gatis Galvins informed LETA.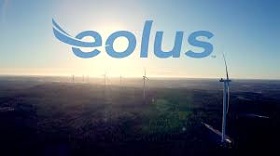 The wind park's annual energy output will be approximately 0.7 terawatts, which is about 10% of total power consumption in Latvia.
"Wind power is and will be the least expensive way of generating energy from renewable resources," said Galvins. The new wind park will be built regardless of what Latvia's official renewable energy support policy will be in the future, he added.
The high electricity prices at the moment prove that more electric power is needed in Latvia, and the new wind park will be there to provide it, said Galvins. He went on to say that part of the wind park would be located in Dobele County, Dobele Region and the other part in Dzukste County, Tukums Region. At the moment, the project's environmental impact assessment is under way, and development of the wind park could start at the end of this year or the beginning of 2019 and continue until 2022. Construction companies to build the wind park and suppliers of turbines will be selected in the near future.
According to Firmas.lv, Eolus was registered in March 2011, its share capital is EUR 2,845. Swedish company Eolus Vind Aktiebolag is the sole owner of Eolus.
Eolus Vind AB is one of the largest wind park developers in Nordic Countries. The country was established in 1990 and has so far built more than 540 out of 3,400 wind turbines in Sweden.