International Internet Magazine. Baltic States news & analytics
Monday, 21.01.2019, 22:33
New measures to combat tax fraud and evasion in the EU states
Eugene Eteris, RSU/BC, Riga, 11.06.2018.

Print version
New Commission's measures will make better, more active and efficient tax and customs cooperation among the EU states. Continued funding for these activities will help businesses in easy access to the EU's single market, trade will flourish, citizens will be protected from dangerous goods entering the Union and the states could combat tax avoidance and tax evasion.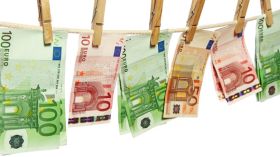 Protecting the EU's customs territory and implementing common rules on taxation require strong cooperation among the member states tax authorities. Hence the EU new customs and fiscalis programs will help at minimal cost provide a European added value, offering numerous advantages in the interests of citizens and businesses.
The Commission is proposing a continued financial commitment of €950 million for the EU's customs programme and €270 million for the EU's Fiscalis programme, representing just 0.07% and 0.02% of the next EU budget respectively.
Background
The EU customs program has already boosted the customs authorities' efficiency, facilitated trade and protected EU citizens from dangerous and counterfeit goods. It has also enabled better and more efficient collection of EU customs duties, which in 2017 made up almost 16% of the EU's overall budget.
In 2018, the EU's Customs Union is celebrating its 50th anniversary in 2018; hence the new proposal is to ensure continued improvements to the main sector of the EU's Single Market.
In parallel, the EU's Fiscalis Program has also showed good results in assisting EU states' tax administrations to cooperate in order to improve tax collection and combating tax fraud. First designed in 1993 purely as a training and exchange programme for tax officials, fiscalis has become a game-changer for the EU's taxation landscape over the last 20 years. It offers a flexible and simple environment for tax cooperation, with a substantial EU added value and impact despite its relatively limited size. It was calculated that in one year alone it can help the EU states to recover over €590 million in taxes through joint EU control measures. Present 'Fiscalis' program comes at a time where public sentiment against tax avoidance runs high, with EU governments needing to recoup more than €50 billion a year lost to Value Added Tax (VAT) fraud.
New customs program
Modern EU customs union will prioritize corporate and business interests in the following ways:
-by increasing information and data exchange between national customs administrations to better detect the flow of dangerous and counterfeit goods: a total of 2.7 million pieces of ammunition and 188,000 pieces of explosives were seized at EU borders in 2017;
-by supporting customs authorities in protecting the EU financial and economic interests in the correct collection of customs duties, import VAT and excise duties. The new program will improve the capacity of customs administrations to deal with growing trade and changing economic and working models such as e-commerce and blockchain and will enhance cooperation and training across sectors;
- by devising better risk management strategies to protect the EU's financial interests; and help the EU better respond to security threats and transnational crime;
- by continuing to facilitate growing levels of trade: EU customs authorities handled 331 million declarations last year.
New fiscalis program
It will support cooperation among the EU states' tax administrations and better contribute to combating tax fraud, tax evasion and tax avoidance, by:
- creating better and more connected IT systems, which each EU state would otherwise have to develop individually. This includes developing and maintaining interoperable and cost-effective IT solutions to support tax authorities in implementing EU legislation;
- sharing good practices and training to boost efficiency: this includes helping prevent unnecessary administrative burdens for citizens and businesses (including SMEs) in cross-border transactions and significantly adding to the 423,000 tax professionals trained since 2014;
- organising joint actions in risk management and audits: since 2014 over 1,000 actions have been organised among EU states;
- fostering Union competitiveness, boosting innovation and facilitating the implementation of new economic models.
Perspectives
A swift agreement on the long-term EU budget and its sectoral issues is essential to ensure that EU funds for programs, which include customs union and combating tax avoidance and evasion.
Any delays would mean that the EU loses out on revenues to the EU budget from an efficient collection of EU customs duties, as customs authorities are less able to keep the borders safe, and that citizens are less protected from dangerous and counterfeit goods.
An agreement on the next long-term budget in 2019 would provide for a quicker transition between the current long-term budget (2014-2020) and the new one and would ensure predictability of funding to the benefit of all.
More information in: - MEMO on the Customs and Fiscalis programmes; - EU budget for the future; - Factsheets and legal texts on the Fiscalis and Customs programs In:
https://ec.europa.eu/commission/publications/tax-customs-legal-texts-and-factsheets_en
Commission press release on boosting cooperation between customs and tax authorities, 8.06.2017 in:
http://europa.eu/rapid/press-release_IP-18-4009_en.htm?locale=en