International Internet Magazine. Baltic States news & analytics
Saturday, 10.06.2023, 10:32
Nordic countries and Baltic states to cooperate in development of 5G networks
BC, Riga, 26.04.2017.

Print version
The Nordic countries and the Baltic states will start cooperating in development of 5G networks, carrying out joint research and tests, the Latvian Ministry of Environment and Regional Development said LETA.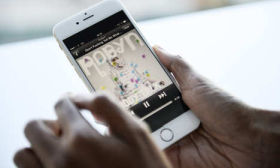 They will seek to facilitate early installation of 5G networks in the largest cities and the main transport infrastructure as well as in the energy, health care, agricultural, manufacturing and other sectors.
In order to facilitate development of the digital industry and to provide effective services to the population, 5G services need to be assessed in fields such as civil defense and disaster relief, intelligent transportation systems and smart cities, the ministry said.
As reported, Edmunds Belskis, the deputy state secretary for information and communication technology at the Latvian Ministry of Environment and Regional Development, on April 25 signed a declaration "The Nordic-Baltic region: a digital frontrunner".
The document calls for development of e-government, strengthening of the competitiveness of enterprises through digitalization and enhancing the digital single market in the Nordic-Baltic region. To this end, the signatories of the declaration will develop, evaluate and share good practices and joint initiatives.
The declaration was signed by the representatives of Norway, Sweden, Denmark, Finland, Ice-land, Faroe Islands, Estonia, Latvia and Lithuania during the Digital North ministerial conference in Oslo, Norway.