International Internet Magazine. Baltic States news & analytics
Tuesday, 26.05.2020, 09:37
Putnu Fabrika Kekava poultry farm to invest EUR 6-7 mln in development next FY
BC, Riga, 05.04.2017.

Print version
Putnu Fabrika Kekava (Kekava), Latvia's largest poultry meat producer, plans to invest around EUR 6-7 mln in development next fiscal year, which will last from July 1, 2017 to June 30, 2018, the company's CEO Andrius Pranckevicius told LETA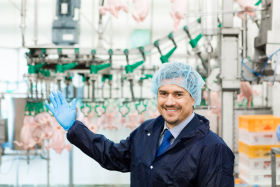 The company's investments planned for next fiscal year are meant for a wide range of activities. Some of the money will be spent on improvements planned at the slaughterhouses and some of the funds will be invested in infrastructure. The investments will also help increase the capacity of the packaging lines and expand the company's storehouses. "We have more products to store than the current capacity of the storehouses permits, so we need to boost this capacity, for instance, by buying more refrigerators," the Kekava CEO said.
In his words, some of the investments will go to the broiler farm as the company aims to produce more poultry meat. "We can sell more than we produce. Over the next couple of years, we want to increase meat output by at least 30%," Pranckevisius said, adding that output will also be raised at the affiliated poultry farm Lielzeltini.
Part of next year's investments will be spent on increased biosafety measures in order to safeguard the birds against avian flu, which is extremely important to the company. "Avian flu has been recorded in many nearby EU member states, including Lithuania. Latvia remains unaffected, at least for now, so it is essential for us to put up disinfection barriers and introduce other biosafety measures timely enough," the Kekava CEO said.
Kekava was founded in 1991. In October 2013, Kekava became a subsidiary of Lithuania-based enterprise Linas Agro Group. In February 2014, Linas Agro Group acquired 100% of shares in Latvian poultry companies Lielzeltini, Cerova and Broileks.