International Internet Magazine. Baltic States news & analytics
Tuesday, 23.09.2014, 11:20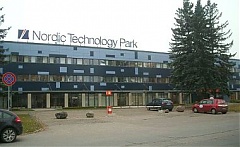 23.09.2014
With more than EUR 158 million worth of investments, Lithuania is currently in a leading position when it comes to the amounts invested in commercial real estate property. Lithuania is followed by Latvia with EUR 127.2 million and Estonia with EUR 100 million. As compared to EUR 472 million in the 1st half of 2013, investment volume has shrunk by 18 %.
19.09.2014
Major General Jonas Zukas, Lithuania's chief of defence, is convinced that headquarters responsible for the coordination of arrival of NATO rapid response forces will be established in Lithuania already in 2014, informs LETA/ELTA.
19.09.2014
On 23-25 October, the biggest business and leadership conference Forum One 2014 in Central Europe will take place in Vilnius with over 5,000 participants from 8 European countries, reports LETA/ELTA, referring to Vilnius Convention.
18.09.2014
The Culture Ministry of Latvia supports preserving the notorious former KGB headquarters in Riga, known by locals as the ''house on the corner'', as a historical landmark and memorial, LETA was informed by the ministry.
18.09.2014
The Baltic countries will have a joint stand at the international tourism fair "JATA Tourism Expo Japan 2014" that will be held in Tokyo on September 25-28, the State Tourism Development Agency's public relations officer Inta Briede told the Nozare.lv business portal.
16.09.2014
The Latvian Institute of International Affairs (LIIA) has issued the Riga Conference companion publication – "Ten Years in the Euro-Atlantic Community: Riga Conference Papers", which is freely available on the LIIA web page.
16.09.2014
Commercialization Reactor has already proven itself to be a regional centre for high-tech startups, and it invites anyone interested to an open event Commercialization Reactor Performance Day, which will take place in Riga on the 7th of October. The event will offer participants an opportunity to meet founders of startups, learn more about how to develop projects born in Commercialization Reactor, as well as to take part in debates and an investment panel, reports BC Edgars Grants.
16.09.2014
The annual conference "International Real Estate Investments in Latvia 2014" will take place on 30 October 2014 in the conference hall at the Radisson Blu Hotel Latvia, reported BC marketing coordinator Kristine Spundina.
16.09.2014
Prime Minister Algirdas Butkevicius attended the international conference 10 Years with the European Union Investing in Lithuania's Future, which was organised on the occasion of the fifteenth anniversary of Investors' Forum activity. The prime minister highlighted the improvement of business climate, reports LETA/ELTA.
16.09.2014
The European Union (EU) is pondering an option to deem the eastern Ukrainian "Lugansk People's Republic" and "Donetsk People's Republic" as terrorist organizations, as well as strip Russia of its opportunity to host the 2018 FIFA World Cup, reports LETA, referring to the German magazine "Bild".
15.09.2014
Minister of Foreign Affairs of Lithuania Linas Linkevicius on 13 September in Riga met with Angel Gurria, secretary-general of the Organisation for Economic Co-operation and Development (OECD), who assured that Lithuania's progress towards joining the OECD was visible and appreciated, the ministry said in a statement, cites LETA/ELTA.