International Internet Magazine. Baltic States news & analytics
Wednesday, 19.06.2019, 10:13
Electricity price in price area Estonia inched up to EUR 53.05 in December
BC, Tallinn, 04.01.2019.

Print version
The price of electricity grew in the Nordic countries in December, while the average price for Estonia edged up 0.8% compared with November to 53.05 euros per megawatt-hour, informed LETA/BNS.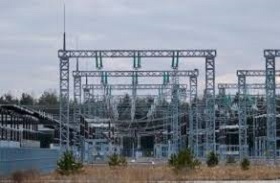 The average free market price of electricity moved up in most Nord Pool bidding areas in December, with the exception of Latvia, Lithuania and Denmark. The highest prices were registered in Latvia and Lithuania -- 53.62 euros per megawatt-hour. The price for price area Finland was 52.32 euros and the system price for all of NordPool 51.56 euros per megawatt-hour, the Estonian transmission system operator Elering said.
In the Estonian and Latvian bidding areas a price difference was registered in 50 hours and in the Estonian and Finnish areas in 74 hours, or 10% of the total number of hours.
The capacity flow between Estonia and Finland was toward Estonia for 85% of the time and toward Finland for 11% of the time. In the direction from Finland to Estonia, 46% of the capacity allocated to the market was used and the capacity was used completely during 10% of the time. No trade took place in 4% of the time.
Electricity power streams between Estonia and Latvia were directed to Latvia for 77% of the time and to Estonia for 13% of the time. No trade took place in one-tenth of the time.
Elering earned over 700,000 euros in income from the allocation of transmission capacity during the month.
Based on futures trades on the Nasdaq OMX exchange, as of the last trading day of the month, the exchange price of electricity in Estonia and Finland could shape up to be 60-61 euros per megawatt-hour in January and on average 63-64 euros per megawatt-hour in February.
The prices of carbon dioxide emission quotas, which impact the price of electricity, moved higher in December to 19.67-25.18 euros per ton.