International Internet Magazine. Baltic States news & analytics
Monday, 23.04.2018, 07:02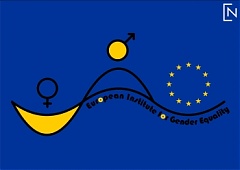 16.04.2018
Sexual harassment at the European Institute of Gender Equality (EIGE) in Vilnius was more widespread than the few cases of harassment, former foreign employees of the Euorpean Union's (EU) institution told BNS, cites LETA.
26.02.2018
The President of the Republic at the Republic of Estonia Independence Day Celebration at the Estonian National Museum.
15.02.2018
Swedbank chief economic expert Martins Kazaks in Latvia believes that job market problems usually solve themselves during economic crisis, informs LETA.
13.02.2018
Even though the statistical data suggest that the average registered unemployment level in Latvia is about 8 percent, there is no real employment in the country, said Arnis Sauka, Associate Professor at the Stockholm School of Economics in Riga, in an interview with the Latvian public radio today, cites LETA.
06.02.2018
There have been many ups and downs in the Russia-EU relations within the last 25 years but in 2014 they have entered a new particularly difficult phase with the clash of two differing regional strategies - Brussels' Eastern Partnership and Moscow's Eurasia Union concept. Ukraine has been central to both strategies, and "the either/or" choice presented to Kiev ultimately made a conflict inevitable.
01.02.2018
Since 2013, all citizens of Tallinn can avail of free public transport. The entire tram network will be updated by the end of 2017 and modern regular and hybrid buses have appeared on the streets. New routes servicing new logistic areas have also been added. Now you can take a tram from Tallinn city centre to the airport. At micro level it is considered to be a tram or bus transport subsidy from the city budget and has been analysed as such so far.
26.01.2018
Substantial social, economic and political changes began after Lithuanian Independence has been restored in 1990. These changes became especially active in 2004 when Lithuania joined the European Union (EU). Lithuanian population dropped by 23 percentage points since Lithuania regained its independence. There are two main causes of this population decrease: high emigration and negative natural population change.
18.01.2018
During the last two decades, Lithuania has experienced a very high rate of population mobility, which peaked during the early years of EU membership (2004–2006) and once again during the recent economic and financial crisis (2009–2011). Lithuanian workers took advantage of economic opportunities abroad and made the most of free movement within the EU and EEA.
09.01.2018
Estonia had successfully started its e-resident programme and proudly announced that in such a way Estonia had attracted more than 20,000 non-residents who use the e-resident's status for both aims – as the Estonian electronic signature and the opportunity for firm managers to use the tax and other systems. This meant for the foreign guests also an opportunity to receive the Estonian identity number. This idea, however, in another form, had to be adopted also by Latvia. But it has come to an end.
05.01.2018
It has been almost three decades since Lithuania regained its independence. Nearly half of the time, beginning with 2004, Lithuania has been a member of the European Union and NATO. However, the usual point of reference used to analyse social and economic change has so far been one that described the country as a 'post-soviet society' or 'transition society'.
20.12.2017
Three years ago the European Court of Auditors (ECA) – EU's independent external audit body – warned that the culture of "use it or lose it" has to stop. The rationale behind the statement was that the focus on the use of EU taxpayers' money had been for many years on absorption, not on results. Later, we have repeated the message by saying that "wholly new approach" is needed.