International Internet Magazine. Baltic States news & analytics
Thursday, 20.06.2019, 10:25
Prices continue favoring export of energy products – economist
BC, Tallinn, 10.09.2018.

Print version
Estonia's exports of energy products, which saw very robust growth in July, continue to get support from prices and demand, Tonu Palm, chief economist at Luminor, said commenting on foreign trade data for July, cities LETA/BNS.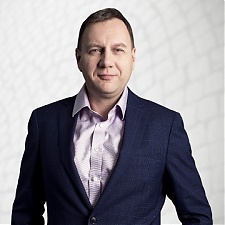 Tonu Palm. Photo: Luminor.
"In July by far the biggest factor was robust export of mineral products. Where exports on the whole grew a steep 27% on year in July as a result of a low reference base, without the contribution of mineral products, including fuel additives, shale oil for heating, motor fuel and other oils annual growth would have been 8%," Palm told.
He observed that the export of mineral products has been supported also by sales to the U.S. and Saudi Arabia and that potential barriers to international trade are not having a direct impact on the export of energy products at least for now.
"Prices, but also demand, continue to favor the export of energy products at present," he said.
According to Palm, the export volume of 1.2 bln euros in July was a good result for the summer month that has traditionally seen low activity due to seasonal factors.
While the sale of fuel was the predominant driving force behind the increase in exports, export as such also continues to be driven by the export of wood products, Palm added.
The exports of goods from Estonia increased by 27% and imports to Estonia by 18% in July compared to July 2017, Statistics Estonia said on Monday. The increase in trade was mostly the result of a significant increase in trade in mineral products, such as fuel additives, shale oil, motor spirit and heavy fuel oils. Trade in mineral products increased in terms of both quantity and value, with exports tripling and imports doubling.
Exports from Estonia amounted to 1.2 bln euros and imports to Estonia to 1.3 bln euros at current prices. The trade deficit was 137 mln euros, compared with 186 mln euros in July 2017.