International Internet Magazine. Baltic States news & analytics
Monday, 21.01.2019, 14:44
Evolving migrant identities: on Russian-speaking migrants from Latvia in Europe
Aija Lulle Dr, Post Doctoral Researcher University of Eastern Finland, Baltic Rim Economies, ISSUE 4, 19.12.2017.

Print version
Meet Irina: Born in Latvia as a non-citizen (former citizen of the Soviet Union), she was 17 when she obtained her Latvian passport: "My mother obtained her Latvian passport on the same day. We were singing the Latvian anthem shoulder to shoulder. A day or two later we went for our first trip abroad. To London!" After a year, once Irina had graduated from the gymnasium, she boarded a plane to the United Kingdom. She even did not stay for her graduation party, so eager she was to study arts in the UK. Now, in her late 20s, Irina lives in London and works as an artist.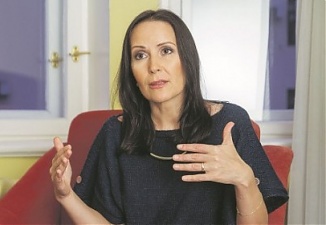 "I am a citizen of the UK too now, and I feel myself as British as I can and as I want. Sometimes I even feel that I was born here. I absolutely love this country. But in the meantime, all the locals, of course, see me as a foreigner. 'Oh, where are you from?' they ask. What's the difference? I hate this question. It's like—which family do you come from? I like to say that my home is here. If I feel that I miss 'the Russian spirit,' I can find it in many places here. Even more than I would need (smiles)... On Old Street there are parties for Russians in London and something like 2000 people show up. And there are also other places with a very active social life of Russian speakers in London. But with Russians from Russia— I actually do not have such close ties, because I myself have never been to Russia, I've never lived there. I am a Baltic person, I feel most like a Baltic person. This could be a more precise way for me to define my identity. A Baltic person in London. And I speak Russian. But this pure Russian soul—that's a bit alien to me." I interviewed Irina in 2015. I am a migration scholar and my main interest is in qualitative methods—how people themselves interpret their evolving migrant identities. Very little research exists regarding Russian-speaking migrants from Latvia, however some new studies have emerged during the past few years. Identifying people as 'Russian speakers' is as a common convention among social scientists and more precise than the ethnic category of 'Russians'. Many of those who identify themselves as Russian speakers and speak Russian as their home language come from ethnically mixed families and form mixed families themselves. Throughout the 20th century there have been large-scale changes in the proportions of various ethnic groups in Latvia. The largest inflows of people whose primary language was Russian took place during the 1960 and 1970s. According to the latest census data, the ethnolinguistic minority of Russian-speakers makes up about one-third of the Latvian population (36%). In the mid-1990s, about half of the Russian population could speak Latvian, while something like nine-tenths of all Latvians could speak Russian. Currently, the younger generation of Russian speakers acquire Latvian quickly, and most finish school with a good command of the language.
Naturalisation is another important aspect of evolving identities and provides some historical background of many Russian speakers in Latvia. Naturalisation was introduced in Latvia in 1995; rates peaked immediately after Latvia joined the EU in 2004, but then plummeted around 2007 and continue to decrease year by year. Over the past two decades, the overall population in Latvia, including Russian speakers, has been declining rapidly due to emigration and for low birth-rate. Although reasons for emigration are very similar for Latvian and Russian speakers, Russian-speaking emigrants tend to leave for good; in other words, they consider return migration to a lesser extent. Those who leave tend to use their Latvian citizenship instrumentally, as a vehicle that allows them to cross EU borders freely. According to longitudinal research done by various Latvian-based research institutions, obtaining a Latvian passport is not seen as an emotional statement of loyalty to the Latvian state, despite the fact that the younger generation of Russian-speakers are well integrated into Latvian society. The most realistic future scenario predicts the formation of more permanent emigrants outside of Latvia, where links to Latvia are personal and social (e.g. to relatives), as well as nostalgic (emotional ties to one's place of birth), but ties to Latvia as a state are weaker.
Indeed, as my research participant Irina said, "I am Baltic-RussianBrit with passports from Latvia and the UK. I don't see Latvia as some kind of sacred homeland. It is the country where I was born, and so what? When I visit Latvia, people also treat me as a foreigner. When I am shopping, or I go to a bar, or I try to buy a bus ticket, people hesitate—how should they approach me? In Latvian, Russian, English? In any language! I speak all of them, but somehow they see me immediately as a foreigner, even without asking."