International Internet Magazine. Baltic States news & analytics
Tuesday, 21.09.2021, 22:59
Constitutional Court Chairman: referendum on euro should be staged in Latvia
Nina Kolyako, BC, Riga, 22.10.2012.

Print version
Latvia did not vote on euro adoption when the country voted on joining the European Union. Therefore such a referendum should be staged, Constitutional Court Chairman Gunars Kutris says in an interview with the newspaper Dienas Bizness.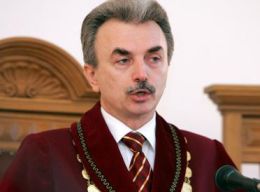 Gunars Kutris.
"I do not think that someone would be able to show me where the referendum mentioned such a monetary union that the EU has turned into, the Lisbon Treaty and its consequences, budget control over EU member states and similar ideas," points out Kutris.
"Taking into account all legal aspects, the nation deserves to vote on euro adoption," adds Kutris.
He explains that, back then, people voted for joining the EU and did not particularly focus on legal nuances. Besides, it was not clarified that Latvia's accession to the EU step could mean refusing from the country's national currency, reports LETA.
Kutris is convinced that it would only be right to allow the nation express its attitude to Latvia's accession to the eurozone "instead of ignoring those who want to stage this referendum".
As reported, European Development Commissioner Andris Piebalgs told the LNT morning show "900 sekundes" last week that it is irresponsible to talk about a referendum in regard to the introduction of the euro in Latvia.
Piebalgs emphasized that, when joining the European Union, Latvia assumed liabilities on joining the eurozone. "The only thing that we did not specify was the exact moment," said the commissioner.
Piebalgs pointed out that, instead of talking about the referendum, it is necessary to explain gains from the country's accession to the eurozone. 70% of Latvia's exports go to eurozone countries. Therefore, by being part of the eurozone, Latvia will become more attractive to exports and economic growth. Moreover, there will be no need to exchange currencies when travelling, it will be easier to compare prices, making businessmen reduce prices in many areas.