International Internet Magazine. Baltic States news & analytics
Saturday, 15.08.2020, 10:55
Agriculture Ministry doing everything in its power to have Latvian crab boat released in Norway
BC, Riga, 25.01.2017.

Print version
The Agriculture Ministry is doing everything in its power to have a Latvian crab boat, arrested in Norway, released, as Agriculture Minister Janis Duklavs told LETA.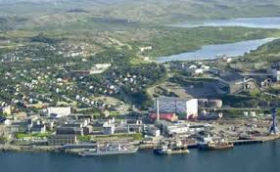 As soon as we found out, I sent a letter to European Commissioner for the Environment, Maritime Affairs and Fisheries Karmenu Vella, informing him about Latvia's rights to fish in the region where the boat was arrested, and asked him to promptly solve the problem. On Monday, the Agriculture Ministry's representatives met with high-ranking officials from the European Directorate-General for Fisheries to discuss the matter, and Latvian Ambassador to Brussels Juris Stalmeistars also participated in the meeting, said Duklavs.
As reported, the Latvian crab trawler Senator has been arrested for fishing snow crab in Norwegian waters off the Svalbard (Spitzbergen) archipelago.
The Latvian Foreign Ministry yesterday presented the Norwegian Embassy in Riga a note asking to release the crab trawler with a crew of 30.
The Independent Barents Observer reported that the Latvian boat was detained last week as its crew was illegally crabbing in the Norwegian shelf in the Svalbard fishery protection zone. The Senator had reportedly put out 2,600 snow crab traps in the area without the Norwegian authorities' permission. The crabber was subsequently forced to set course to the port of Kirkenes.
According to the online publication, however, most countries licensed to fish around Svalbard do not support the Latvian vessel's arrest and consider it to be politically motivated. Smits indicated that the Latvian boat was arrested in breach of the 1920 Paris agreement banning discrimination in trade.
"The Senator had started catching crab in the Svalbard fishing area based on the 1920 Paris agreement and the EU regulation adopted on December 14, 2016 entitling 20 EU ships, including 11 ships with Latvian flags, to fish for crab in Svalbard. A crew of 30 people was working on board the ship when it was arrested," said Smits.
"This is a sheer violation of international law and an unfriendly step on Norway's part not only towards Latvia but the EU in general. If the Norwegians do not change their position and continue to discriminate Latvia's legitimate rights, the dispute can be taken to the UN court in The Hague," the head of the association said.