International Internet Magazine. Baltic States news & analytics
Tuesday, 07.04.2020, 17:23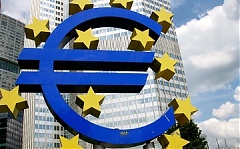 07.04.2020
Commission and European Investment Fund (part of EIB Group) unlock €1 bn in finance guarantees for 100 thousand SMEs. This will allow providing liquidity in the states in the amount of about €8 bn.
19.03.2020
European socio-economic integration has experienced numerous positive member states' involvement in the process through some modernized "adaptation" means, like cohesion, subsidiarity, division of competence, European Semester, etc. However, some additional approaches are needed to mitigate growing discontent; in this regard a "balancing model" is suggested to specify most optimal relations between the EU institutions and the states.
18.03.2020
The Commission's "green deal" adopted in December 2019, represents a European ambitious plan towards a climate-neutral circular economy, strengthened competitiveness, protecting the environment and giving additional rights to consumers. The "green deal" requires the member states' governments to take decisive actions in adopting circular economy plans as the main part of new EU priorities.
15.03.2020
As a universal goal, the relevance of happiness is recognized in many countries as a vital means for reaching citizens' well-being. Importance of this recognition in public policy requires an active state's objectives and priorities towards more inclusive, equitable and balanced approach to economic growth that promotes sustainable development.
12.03.2020
In March 2019, the European Council called for a comprehensive and long-term strategy for the member states concerning industrial policies with an integrated approach for a deeper and stronger single market. The new "EU's industrial path" is part of the Commission's political guidelines for 2024 and includes the European "green deal" and the digital agenda. The Baltic States have to be ready for a certain "home work"...
10.03.2020
The "State of Digital Communication" report revealed by the Commission provides a qualitative assessment of the European digital communicators' activity, which is becoming ever more important for modern socio-economic development in the EU states. Hence, the challenges include, e.g. integrating environmental sustainability and people's welfare with an increased growth by using smart, efficient and new types of connected technologies.
03.03.2020
The European Committee of the Regions, CoR in the beginning of March discussed opportunities and obstacles in implementing the EU's Free Trade Agreements (FTAs) on local and regional level. EU's external trade is an exclusive competence of the EU institutions and advisory bodies.
02.03.2020
The European Commission plans to invest about €100 mln in preservation of natural habitats and reducing pollution in lakes and rivers. The EU's LIFE program (for environment and climate action) during 2014-20 has a budget of € 3.4 bn. Present funding will support 10 large-scale environment protection projects in nine states, including two in the Baltic States – Estonia and Latvia.
25.02.2020
The start of a new Union's political cycle with a new Commission's College is witnessing a period of efficiency assessment through an open dialogue of the present economic and fiscal surveillance in the member states. The Commission has to report once in five years on the application of the existing legal rules for the economic governance. Hence, the Baltic States will face some months of constructive dialogues…
17.02.2020
The European Commission usually sends initially a letter of formal notice to a member state violating the EU legislation, which is followed by a reasoned opinion and finally bringing "the case" to the Court of Justice. This time it was, for example, Portugal for taxation issues and Italy concerning access to genetic resources from non-EU countries.
14.02.2020
Sub-regional growth analysis among the Baltic Sea states is subject to certain challenges connected to "smart specialisation strategy" (3S) initiated recently by the EU institutions. The article focuses on such 3S aspects as: the sub-regional growth concept in the Union, 3S political priorities, as well modern 3S trends in Nordic and Baltic States, etc.