International Internet Magazine. Baltic States news & analytics
Saturday, 24.02.2018, 10:12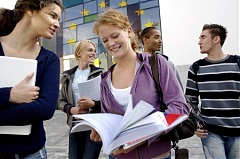 24.01.2018
European Commission adopted new initiatives to improve key competences and digital skills of European citizens, to promote common values and pupils' awareness of the functioning of the European Union.
15.12.2017
To better inform wide public and business about contemporary EU decision-making process, a new common online register is being launched at the end of December 2017. Anyone can now easily search and find delegated acts linked to certain economic sectors. It also allows users to subscribe and receive notifications about the development of specific delegated acts which they are interested in.
13.12.2017
European Parliament adopted Commission's draft for enhancing the European Fund for Strategic Investments (EFSI). Thus, EU legislative institutions supported new EFSI, called EFSI-2.0 version aimed at modernising EU and states' financial resources for "smart" projects from January 2018, while removing existing barriers for investments in European perspective SMEs.
08.12.2017
A new Commission "roadmap" is aimed at concrete measures for deepening Economic and Monetary Union. In mid-2019, a new EU Minister for finances and economy may help the Baltic States taking steps for greater unity and efficiency. Besides, a new European Monetary Fund would assist existing Single Resolution Fund in facilitating an orderly resolution of distressed banks in the EU states.
01.12.2017
The common Value Added Tax (VAT) system plays an important role in European Single Market, e.g. it is a major source of EU's revenue providing for over €1 trillion yearly; it corresponds to 7% of Union's GDP. Commission suggests new rules aimed to facilitate information exchange and cooperation among national tax authorities and the EU.
30.11.2017
The Commission's ideas of supporting farmers through sustainable agriculture in simpler and more flexible rules have been sent to EU states in the Commission's Communication concerning European food and farming sector. Following subsidiarity principle, new agricultural policies shall be made by the states in developing national food and farm sectors with sufficient control from the Commission.
27.11.2017
The European Commission revealed concrete investment areas in the EU's External Investment Plan. This plan will mobilise €44 billion of sustainable investment for African and EU's neighbourhood countries. Such investments are expected to reduce emigrants' flow to Europe and help to assist businesses interested in external activities.
24.11.2017
European Semester is a specific EU's control instrument over member states' development. At the end of 2017, Commission sets out EU's economic and social priorities for 2018 and gives policy recommendation for the euro area states and completes the assessment of these states' draft budgetary plans. The Baltic States' draft budgets are regarded compliant with the requirements for 2018.
22.11.2017
EU and global economies are facing "labour problems": in various states angry workers denounce both a shortage of jobs and low wages. Besides, robots already appear to be a threat to workers being able to replace millions of humans. Another issue is that of the basic income: the idea attracts attention around the world providing potentials for a universal social safety net implementation.
17.11.2017
A special task force aims to ensure better EU policies implementation: the approach is called "doing less more efficiently". Recommendations are expected on: better application of subsidiarity and proportionality principles, on policy areas which could be re-delegated or returned to the EU states, and on showing ways of better involving regional and local authorities in EU policy implementation. Good ideas for Baltics to emulate…
15.11.2017
European Commission has formulated its vision on creating a European Education Area by 2025. With the debate on the future of Europe in full swing, the Commission's leaders are concentrating their efforts on collective steps to overcome the forthcoming challenges and making the EU more resilient to possible risks. Increasing educational potentials as drivers for jobs and growth is in the common interests of all EU states.