International Internet Magazine. Baltic States news & analytics
Thursday, 21.11.2019, 16:40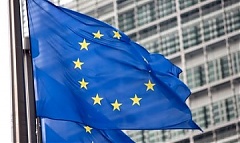 20.11.2019
Ideas of a unified "business code" accepted by all the EU entrepreneurs have been discussed for decades. The ideas are becoming more urgent due to an active harmonization of the EU states' economic activities. The advantages of the "code" are quite apparent though the legal practitioners need a strong political will.
29.10.2019
Global and European efforts for sustainable transition have required fundamental changes both in the national socio-economic strategies and in existing decision-making patterns. Apparently, the task is not an easy one: the EU "green deal" provides a helping hand…
28.10.2019
Commission's "investment plan for Europe" since 2015 played a key role in boosting jobs and growth in the EU member states. Investments by the European Investment Bank (EIB) Group backed by the EU's Fund for Strategic Investments (EFSI) have increased EU's GDP by about one per cent and added over 1 million jobs.
22.10.2019
International Business Networking Consortium, IBNC is a well known company providing networking opportunities for business partners inviting inspiring speakers. During its several years of existence, the IBNC arranged numerous very successful events, which enabled participants to open new marketing channels at local and international levels.
17.10.2019
The OECD published a proposal to advance international negotiations to ensure that large and highly profitable multinational enterprises, including digital companies, pay tax wherever they have significant consumer-facing activities and generate their profits.
15.10.2019
During present Finnish Presidency of the Council of the EU, the 2019 European Vocational Skills Week in Helsinki (14-18.x.) took place with the idea of encouraging people of all ages to 'discover their talent' through vocational education and training (VET).
10.10.2019
Several EU states focus this October on circular economy: e.g. during "Circular Days/Circular weeks" in Poland (07-13.10.2019), many activities are devoted to promoting sustainable consumer behavior, supporting circular business models and establishing cooperation among stakeholders.
10.10.2019
Valdis Dombrovskis has easily gone through the European Parliament's screening: the MEPs approved his nomination to the post of the EU's top economics and financial commissioner. During about three hours MEPs "grilled" the Latvian nominee who will deal with an area of "an economy that works for people" during his next five years in the Commission as an executive vice president.
07.10.2019
The internet and digital technologies are already transforming the EU member states' knowledge and operation systems. During last five years the turn has come to science, research and innovation with a new concept of free access to all kind of research (called "open access"). The Baltic States science community has to take this challenge seriously.
01.10.2019
Commission's spring-2019 economic forecasts showed that the European economy is expected to grow (both in 2019 and 2020) and will remain robust. Growth would be positive in all EU states (often with small margins), which would support employment and increase households budgets.