International Internet Magazine. Baltic States news & analytics
Saturday, 18.09.2021, 11:17
Poland's Paged buys Estonian veneer manufacturer Valmos
BC, Tallinn, 05.09.2018.

Print version
The Polish industrial and investment group Paged Group has purchased a 100% stake in Valmos, one of the largest producers of wood veneer in Estonia, informs LETA/BNS.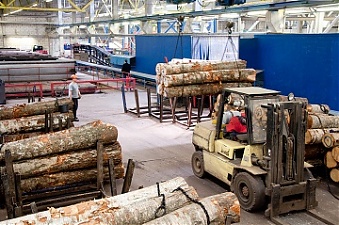 Photo: valmos.ee
The Polish investor plans to support Valmos' intensive development, including through further investments in expanding the production capacities and efficiency at the company's production facility.
"Valmos is a modern and well-managed company, one of the leading producers of high-quality veneer not just in Estonia but the entire region, with substantial potential for considerable growth in operational scale. We are highly appraising the company's production potential, its reputation and solid market position as well as the competences of its management and employees, which are an excellent foundation for Valmos' further growth,"said Tomasz Modzelewski, CEO of Paged S.A.
He said that Paged Group is one of the largest and most efficient producers of hardwood and softwood plywood in Europe, specializing in the manufacture of highly-processed plywood.
"The decision to sell Valmos was a difficult one for Kaamos Group and its shareholders. 15 years ago when the shareholders acquired and restructured the company high-flying ambitions were set and today these ambitions have been exceeded multifold. Today, Valmos is one of the world's largest producers of birch veneer for furniture; approximately 97% of the company's sales consist in export to Central and Eastern Europe, North America, and Asia," said Marek Pohla, chairman of the management board of Kaamos Group.
"In 2017, the shareholders made a strategic decision to enter a new field -- production of birch veneer for plywood. This represented a new challenge for Valmos – relating to investments and conquering of markets. Progress was initially made step by step and the first year proceeded according to expectations. Then, however, we were courted, so to speak, by Paged Group, one of the plywood production market leaders, and it would have been unfair not to run with the Paged's exceedingly ambitious plans and aggressive vision," Pohla added.
Founded in 2000, Valmos is a leading producer of veneer in Estonia. More than 95% of its output is sold abroad, to plywood and furniture manufacturers in Europe, North America and Asia. The company's veneer plant, located in the Parnu region, employs a workforce of over 200 people. In 2017, Valmos generated 11.3 mln euros in revenue and 1.7 mln euros in EBITDA.