International Internet Magazine. Baltic States news & analytics
Sunday, 27.05.2018, 00:13
Consolidated budget deficit at LVL 9.8 mln in H1
Gleb Vasiljev, BC, Riga, 09.07.2012.

Print version
Consolidated budget deficit amounted to LVL 9.8 million in the first six months of 2012, according to the State Treasury's preliminary data.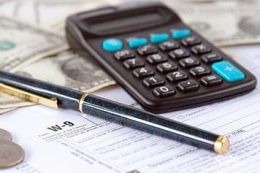 The budget deficit was determined by a surplus of LVL 48.3 million in the master budget and a deficit of LVL 58.1 million in the special budget, as the Finance Ministry informed the Nozare.lv business portal.

 The increasing surplus in the master budget, as compared to the first five months of the year, was thanks to increasing amount of dividends paid into the budget by state-owned companies in June, writes LETA.

 Also, the European Commission has renewed payments from the European Union funds to Latvia, as a result, payments worth LVL 39 million altogether were received at the end of June.

 Consolidated budget deficit has reduced LVL 265 million from the first half of 2011, mostly thanks to rapidly increasing revenue. On the other hand, budget spending was just a little higher than in the first half of 2011. The Finance Ministry notes, however, that budget spending usually tends to increase in the second half of every year.

 In the first six months this year, master budget revenue totaled LVL 1.522 billion, of which 68 percent was tax revenue – LVL 1.038 billion, or 20.2 percent more than in the same period of 2011. Revenue from all taxes increased in the first half of the year, including a 21 percent increase in value added tax revenue, 44.7 percent increase in revenue from corporate income tax and 8.9 percent increase in excise tax revenue.

However, tax revenue growth rate has been decreasing every month from this past February. Furthermore, VAT rate was reduced from 22 percent to 21 percent on July 1, therefore VAT revenue is expected to decrease in the future.

 Master budget spending totaled LVL 1.474 billion in the first six months, which is about the same as in the first half of 2011. The Finance Ministry informs that spending increases were registered for Latvia's due payments into the EU budget, and subsidies.

 The special budget deficit reduced LVL 43.9 million in the first six months year-on-year. Increasing social insurance contributions, the main source of the special budget revenue, are attributable to rising salaries and employment.