International Internet Magazine. Baltic States news & analytics
Sunday, 09.08.2020, 02:27
Latvia will face far-reaching consequences - Foreign Ministry Author: ncial sector, it will face far-reaching consequences that will have major impact on business environment - Foreign Ministry
BC, Riga, 27.12.2018.

Print version
If Latvia fails to bring order to its financial sector, it will be facing far-reaching consequences that will have a major impact on the business environment, according to the foreign minister's report on the accomplishments and further work with respect to Latvia's foreign policy and the European Union in 2018, cited LETA/BNS.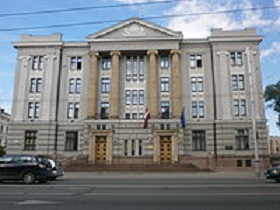 The report's chapter on curbing illegal financial flows says that the situation in Latvia's financial sector and Latvia's progress is and will be scrutinized by international organizations. It reminds that, because of low and moderate ratings for effectiveness of Latvia's financial system, awarded by the Moneyval committee of the Council of Europe, Latvia is in "enhanced follow-up".
It is of crucial importance for all financial service watchdogs to continue coordinated and harmonized efforts in 2019 to achieve tangible improvements, including close supervision of liquidation of the ABLV bank, says the report. A failure will mean far-reaching consequences that will have a major impact on Latvia's business environment, in particular on exports, capital expenditures, and Latvia's security interests.
The report goes on to say that measures against money laundering and terrorism financing is a matter of global importance, and it is especially important at a time rapid geopolitical changes are taking place in the world.
Any cases when Latvia's financial system is used for illegal activities, or activities that bypass international norms or sanctions, are unacceptable, says the report. Although cases of money laundering and sanctions primarily concern financial institutions, they have an immediate effect on security, business environment, investment opportunities in Latvia, and Latvia's overall reputation. A balanced and well-managed financial system is a matter of national security, states the report.
A lot has been done to deal with these problems since 2015 when Latvia, during the OECD accession talks, began to work on a number of amendments to the country's laws and regulations. However, the developments at the ABLV bank in 2018 prove that the changes need to be even faster.
The report also says that amendments to the Law on the Prevention of Money Laundering and Terrorism Financing have helped banks in Latvia get rid of customers that actually represented shell companies, and the proportion of non-resident deposits has decreased significantly.
However, cooperation and institutional framework on the EU level have not been sufficient, therefore Latvia will continue to advocate better cross-border coordination of measures against financial crime, as well as strengthening supervisory and control authorities at the EU level, says the report.