International Internet Magazine. Baltic States news & analytics
Tuesday, 19.02.2019, 15:18
Competitive bids auction of Latvian five-year government bonds raises EUR 16 mln
BC, Riga, 11.07.2018.

Print version
A competitive bids multi-price auction today sold EUR 16 mln worth of five-year Latvian government bonds from the additional issue, the Nasdaq Riga stock exchange said.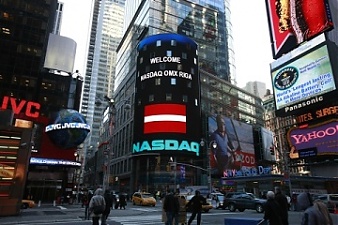 nasdaqbaltic.com
Demand for the government securities at the auction was 3.6 times higher than the supply.
The average weighted yield rate on the government bonds maturing on May 12, 2023, was 0.478 % at the auction this Wednesday (0.488% at the previous auction on June 20, 2018). Four bidders at the auction demanded EUR 57.1 mln worth of these government securities, while the supply from the Treasury was EUR 16 mln.
Today the Latvian Treasury is auctioning the additional issue of the five-year government bonds launched on January 10, 2018.
The auctions of the Latvian government securities are held by the Nasdaq Riga stock exchange, while clearing is performed by the Latvian Central Depository of Securities. From 2005 to the end of 2017, the Latvian government has raised EUR 6.3 bln by selling securities at such auctions.