International Internet Magazine. Baltic States news & analytics
Tuesday, 24.04.2018, 23:54
Moody's affirms credit rating of Latvia's Latvenergo power utility at Baa2
BC, Riga, 16.02.2017.

Print version
International credit rating agency Moody's has once again affirmed the credit rating of Latvia's Latvenergo power utility at Baa2, with a stable outlook, the company said in its statement to the Nasdaq Riga stock exchange.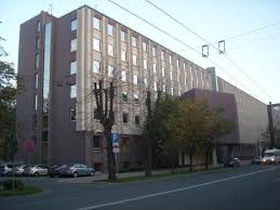 "The rating confirms that Latvenergo is a stable and safe borrower, ensuring opportunities to source borrowings on favorable terms," the company said.
By affirming the credit rating of Latvenergo, Baa2, stable, as strong points of Latvenergo Group the international credit rating agency Moody's emphasizes its cost competitive and environmentally clean hydro generation asset base, contribution from regulated distribution and transmission segment operations and strong financial profile.
The international credit rating agency Moody's foresees that in the context of the further evolvement and development of the Latvian electricity market, the company will be able to maintain its financial profile in line with the current rating.
As reported, Latvian energy group Latvenergo earned a profit of EUR 94.3 mln in the first nine months of last year, and the company's sales reached EUR 678.2 mln.
Latvenergo is a state-owned electricity utility, which also provides telecommunications and IT services. The Latvenergo group has six subsidiaries - Sadales Tikls (Distribution Network), Latvijas Elektriskie Tikli (Latvian Power Grid), Energijas Publiskais Lietotajs, Liepajas Energija heating utility in the south-western Latvian town of Liepaja as well as a Lithuanian subsidiary Elektrum Lietuva, and an Estonian subsidiary Elektrum Eesti which has a subsidiary Elektrum Latvia.