International Internet Magazine. Baltic States news & analytics
Wednesday, 23.05.2018, 02:15
State auditors note rising amount of bonuses to public administration employees in Latvia
BC, Riga, 05.01.2017.

Print version
The amounts of cash bonuses paid to the public administration employees in Latvia have been growing in recent years, the State Audit Office said LETA, calling for a meaningful appraisal system to determine the employees' eligibility to bonuses.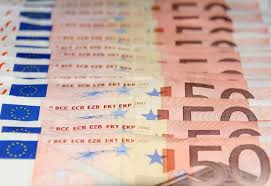 Zane Ozola, a spokeswoman for the State Audit Office, said the amounts of cash bonuses in the Latvian public administration had been growing in recent years.
The total amount of bonuses to the public administration employees was EUR 11.166 mln in 2013, EUR 11.324 mln in 2014, EUR 18.023 mln in 2015 but the information about 2016 will become available in spring. The rise in bonuses in 2015 is partly due to the Latvian Presidency of the Council of the EU, Ozola said.
The Finance Ministry has been most generous in awarding bonuses to its employees - more than EUR 3 mln in total in 2015. The Interior Ministry follows with EUR 2.5 mln in bonuses to employees in 2015. The Justice Ministry paid EUR 1.65 mln in bonuses, the Agriculture Ministry EUR 1.61 mln, the Health Ministry EUR 1.4 mln and the Culture Ministry EUR 1.39 mln. The employees of the Education and Science Ministry received EUR 1.24 mln in bonuses in 2015, bonuses to employees totaled EUR 1.06 mln in each the Welfare Ministry and the Ministry of Environment and Regional Development, and the Economics Ministry paid EUR 863,700 in bonuses to its employees.
The State Audit Office said that payment of bonuses should be meaningful and employees should be given bonuses for achieving quantifiable results in accordance with the goals defined in the strategy of the organization. "A bonus may not be something that is paid to one regularly in addition to the salary, something that one expects to receive every year or even at shorter intervals. If an employee has been given a task to achieve specific quantifiable results and it is established that the results had been achieved and the state has benefited from this, an organization can use a bonus as a form of incentive," the State Audit Office said.
It also noted that the amount of financial resources available to different organizations varied therefore there was no equality in incentives that each organization could offer to its employees. "We have pointed this out to the Finance Ministry, urging it to work on the uniform pay system that would ensure equal and meaningful payment of bonuses," Ozola said.