International Internet Magazine. Baltic States news & analytics
Friday, 25.05.2018, 23:40
Lithuania trying to throw off Soviet-era energy shackles - EUobserver
Petras Vaida, BC, Vilnius, 12.07.2012.

Print version
An aide to the Lithuanian President Dalia Grybauskaite has said Russia is intent on keeping the Baltic countries inside its energy supply grip, EUobserver reports.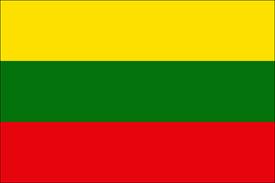 "For them (Russia), it is a vital interest. In Russia's military strategy, Russia defines decreasing energy dependency as a national security threat," Mindaugas Zickus told reporters in Vilnius on July 10.

"They (Russia) were the only ones up to now to have the power to [set the energy] price and they want to do everything to retain that power (and) to dictate price. It is in their national interest to keep us in their electricity grid, to prevent the Baltic states, not only Lithuania, from building any alternative energy supply lines," he explained.

"A monopolistic supply can dictate price," Arvydas Sekmokas, Lithuania's Minister of Energy, added.

Lithuania is currently trying to cut its near total energy dependency on Russia and to break away from its Soviet-era energy infrastructure.

Lithuania sold off its majority share in Lietuvos Dujos (Lithuanian Gas), its national gas operator, to Gazprom some 10 years ago, a decision it now regrets.

In the second quarter of 2012, Lithuanians paid around USD 510 per 1,000 cubic metre of gas, with the price increasing to USD 525 during winter months. Germany, by comparison, pays around USD 100 dollars less despite having a longer transmission pipeline, reported ELTA/LETA.