International Internet Magazine. Baltic States news & analytics
Wednesday, 20.06.2018, 06:57
Conexus Baltic Grid warns of possible closure of Incukalns gas storage facility
BC, Riga, 17.03.2017.

Print version
Incukalns underground natural gas storage facility might be closed if a solution on financing its operational costs is not found, Conexus Baltic Grid natural gas transmission and storage operator's representative Sandra Adamsone said LETA/BNS.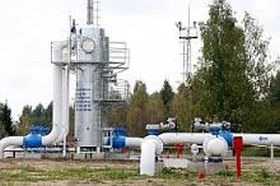 "The Incukalns facility is a security guarantee for gas supplies, especially during the cold winter time, and during energy crisis situations. The current developments suggest that natural gas will be stored based on market principles and wish of infrastructure users to reduce natural gas supply prices," said Adamsone.
In her words, this would bring to reduction of the amount of natural gas stored in the facility, degrading of the storage capacity, boost of storage tariffs, and eventually possible closure of the Incukalns gas storage facility due to loss of competitiveness with other sources, for example, Klaipeda terminal that is financed by the Lithuanian state.
If the Incukalns gas storage facility is closed, the national security of gas supplies will be undermined, Latvia will not be able to meet the EU regulations on gas supply security mechanisms. At present Latvia has among highest standards in infrastructure for supplies of natural gas in Europe – 207%. In case of closure of Incukalns storage facility, this indicator will drop to 51%, the company's representative said.
She reminded that along with liberalization of natural gas market on April 3 this year, the responsibility of Latvijas Gaze natural gas supplier for stable and uninterrupted gas supplies to consumers expires.
Adamsone said that even though Incukalns gas storage facility is not directly involved in natural gas supplies, just during the pumping in season, Latvian users have covered its operational costs for the Latvian market on a solidarity principle. Conexus Baltic Grid wants to retain this principle also in the future because uninterrupted and stable gas supplies to consumers in winter cannot be ensured without this storage facility. The facility cannot be separated from the natural gas supply system in the Baltic region, therefore Conexus Baltic Grid expects economically and legally grounded regulations on its use, said Adamsone.
As reported, the Latvian parliament in February 2016 passed amendments to the Energy Law in the final reading to support liberalization of the gas market and the rules on unbundling Latvijas Gaze natural gas utility. Under the amendments, Latvijas Gaze has to be split up in two companies - one for operating the gas transmission and storage system and the other for dealing with natural gas distribution and sale - by April 3, 2017, and the former has to be separated from Latvijas Gaze by December 31, 2017.
Conexus Baltic Grid that will take over natural gas storage and transmission functions from Latvijas Gaze was established on December 22, 2016. Its largest shareholders are Russian Gazprom (34.1%), Marguerite Fund (29.1%), Germany's Uniper Ruhrgas International GmbH (18.3%) and Itera Latvija (16% ) or the same as Latvijas Gaze shareholders. But the shareholders, with the exception of financial investor Marguerite Fund, have to dispose of their shares in Conexus Baltic Grid by the end of 2017 so that the new shareholders would not be related to Latvijas Gaze.