International Internet Magazine. Baltic States news & analytics
Tuesday, 02.06.2020, 10:56
Harmony will support Turlais for Riga mayor
BC, Riga, 29.05.2019.

Print version
Harmony will support Dainis Turlais' candidacy for Riga mayor, nominated by Honor to Serve Riga, as Harmony's Chairman Nils Usakovs confirmed to LETA today.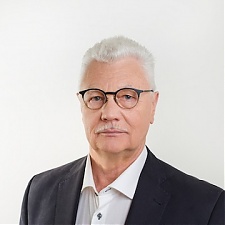 Dainis Turlais, Honor to Serve Riga.
Support for Turlais' candidacy was also expressed by a number of individual members from Harmony's group at the Riga City Council. For example, Aleksejs Roslikovs (Harmony) said that Turlais seemed to be "a good candidate", he appreciated Turlais' past political experience and was therefore ready to support him for Riga mayor.
Councilman Valerijs Petrovs (Harmony) also said that he had no reason not to support Turlais as he had worked as the interior minister and held other leading positions, which would also be useful for him as the mayor of Riga.
Riga Vice-Mayor Vadims Baranniks (Harmony) also praised Turlais' political achievements to date and said he was one of the most suitable candidates for the post of Riga mayor.
According to unofficial information, Riga City Council member Sandris Bergmanis (Harmony) will be nominated for the other Riga vice-mayor.
The new Riga mayor could be elected already tomorrow, May 30.
Turlais is currently the head of the Riga City Council's Security, Order and Corruption Prevention Committee.
The Riga City Council will also have to decide who the next Riga vice-mayors will be. Both posts are likely to go to Harmony as Honor to Serve Riga has said that it would not nominate anyone for Riga vice-mayors if its candidate for Riga mayor is confirmed.