International Internet Magazine. Baltic States news & analytics
Tuesday, 21.05.2019, 04:03
''Trump's analysts'' have also tried their luck in Latvia in the past by consulting Slesers and Skele
BC, Riga, 24.03.2017.

Print version
The political consultancy firm Cambridge Analytica, which this past autumn gained fame by helping U.S. President Donald Trump get elected, had also tried its luck in Latvia in the past by consulting two of the country's so-called oligarchs Ainars Slesers and Andris Skele back in 2010, but were not very successful, as they were not voted into parliament, according to the Bloomberg reports writes LETA.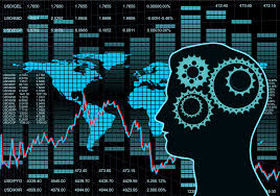 The firm says it's able to use its "psychographic data models" to sway undecided voters by targeting people's social media profiles and serving up messages and ads based on their perceived biases.
''While Cambridge Analytica has faced scrutiny before over whether its data models actually work, a closer look at the past practices of its London-based affiliate, SCL Group Ltd., reveals a corporate DNA less predisposed to dazzling technologies to sway voters than to using old-fashioned tricks and political subterfuge,'' Bloombergs writes.
In Latvia, SCL said it ran a campaign in 2006 designed to stoke tensions between Latvians and ethnic Russian residents, the article highlights.
SCL's website says it advised the Latvian candidate Ainars Slesers and his running mate, Andris Skele, in 2010, running a massive pre-election campaign. While their party alliance, For a Good Latvia, won eight seats in parliament, it never joined the governing coalition, and both were ousted from parliament when that Saeima was dismissed by former President Valdis Zatlers.
Marcis Bendiks, who advised Skele and was asked by the alliance to examine why it did so poorly, says SCL subcontracted its polling to a local company, Latvijas Fakti, but never paid it for the work.
Aigars Freimanis, the company's founder and adviser to the current Latvian prime minister, confirmed SCL never paid up.
"It was amateurish," says Bendiks. "We were extremely suspicious about the claims they could do this.?… They never had the capacity to make a decent poll themselves."
As reported, Ventspils Mayor Aivars Lembergs, currently on trial for serious fraud and money laundering in Latvia, was named, as was Skele and Slesers, the country's three so-called oligarchs by former Latvian President Valdis Zatlers.