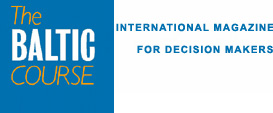 ---
As we tighten the belt.
By Alexander Ushakov
British Airways foresees a global crisis and switches to increased economical regime. The Baltic Course interviewed Tom Anderson, commercial manager of British Airways in the Baltic States, who shared his opinions and visions concerning development of the air carrier market within this particular region
Mr Anderson, can we expect any price changes with regard to flights after the events of September 11?
As we all know, price depends on demand. Many airlines and airports around the world have increased their charges because of the introduction of additional security measures. British Airways has not yet intended to increase the price on air tickets; nevertheless, the total passenger turnover of British Airways after September has decreased by 30% on transatlantic routes. Still, it has left practically no impact on Latvia. I think the volume of passenger traffic has fallen 5% with regard to all airlines. Ticket prices are most likely to go down.
What are your future prospects in the Baltics?
A lot of, if not everything, depends on global developments, therefore it is difficult to talk about any future prospects.
After the crisis is overcome and reforms within the global transportation market are completed, for Lithuania it is important as to who will become the owner of its national carrier Lithuanian Airlines, the privatization of which has already prolonged for a decade.
There are a lot of discussions going on among airlines concerning flight security. Have any measures been introduced?
Of course! Firstly, security control has increased in all airports, including Riga Airport; secondly, the list of strictly prohibited carry-on items has lengthened. But I can assure you that the introduction of additional security measures will cause practically no inconvenience to our passengers. As for flights, we have given up the tradition of visiting the cockpit. There is no un animous opinion on new safety requirements. For instance, what to do with airplanes that are already flying and the construction of which does not permit any additional armored partition? What if the pilots firearms are seized by terrorists? These are very complicated issues. I should mention that we already have problems with the Concorde - it turned out that having the cockpit doors closed causes a significant increase in cabin temperature during flight.
There are four major airline alliances - which of them is interested in the Baltic market?
To be precise, now there are only three alliances. After the bankruptcy of SwissAir, the Qualiflyer alliance (led by the Swiss) has been doomed. I should point out that all of the four alliances operate in Latvia - we represent OneWorld, SkyTeam entered the market with the Czech CSA, Star Alliance is represented by the Scandinavian SAS, while Polish airline LOT represents Qualiflyer. Latvia is the leading Baltic country in terms of competition among the representatives of the above-mentioned alliances. As for Lithuania and Estonia - there is fierce rivalry between Star Alliance and OneWorld.
Which airline in the Baltic's heads in terms of passengers?
Traditionally these are national carriers - airBaltic, Estonian Air, Lithuanian Airlines. Besides, the total market share of the latter is more than 60 per cent, and these are followed by SAS and Lufthansa. Finnair comes in second place in regards to Estonia. In Latvia British Airways usually shares the second and third position with Finnair. Then comes Lufthansa.
Which alliance do the national carriers of the Baltic States belong to?
In Lithuania - to neither. Even in Estonia and Latvia, de jure they belong to none of the four alliances, but via SAS, which has a capital share in airBaltic and Estonian Air, they can de facto referred to as part of the Star Alliance.
What would you say are the distinguishing features of the Baltic state airline markets?
In Latvia, as I said, these are liberal laws and a high level of competition among the largest alliances. As for the Estonian airline market, the main passenger flow is to Finland - it takes only 20 minutes to fly from Tallinn to Helsinki. Besides, Estonia possesses a strongly developed system of charter flights to Finland coupled with rather low ticket prices. Lithuania sees the domination of the national airline and well-developed charter traffic.
How has British Airways intended to overcome the current crisis?
We are gradually switching over to an economical regime. As the saying goes, we're tightening the belt. It is most likely that we will have to reduce spending for marketing; nevertheless, we are determined to continue the development of our Internet projects. By the way, the Internet ticket-booking program was launched quite recently, and we are going to continue work in this direction.
---