International Internet Magazine. Baltic States news & analytics
Tuesday, 12.12.2023, 00:03
Bertolt Flick: airBaltic makes up approximately 6% of Latvian exports
Alla Petrova, BC, Riga, 09.07.2009.

Print version
The national airline airBaltic accounts for approximately 6% of Latvian exports, as the airline's CEO Bertolt Flick says in an interview to the newspaper Latvijas Avize. He further adds that tourism has a potential to become the most important export industry in Latvia.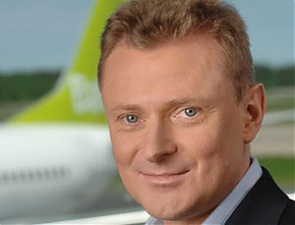 Bertolt Flick.
The government's activities in tourism sector are quite poor, Flick points out. According to the Latvian Tourism Development Agency action plan, only LVL 40,000 has been allotted to promote tourism. At the same time, LVL 190,000 has been assigned to statistics. According to Flick, the agency could just as well be liquidated and nobody would even notice that, writes LETA.
However, Flick believes that instead of eliminating the agency, more attention should be paid to campaigns promoting Latvia as a tourist destination, and the taxi and pub business in Riga must be better supervised.
No one expects the government to develop tourism business for travel agencies and airlines. airBaltic marketing budget is approximately 100 times larger than the government's investment in popularizing Latvia as a tourist destination, and airBaltic has to compete fiercely with neighbor countries, where millions are spent on marketing. Flick is absolutely sure that the government will not be able to increase the number of tourists with only LVL 40,000.
According to Flick, there are 27,000 people employed in the tourism sector in Latvia. Almost 5000 of them work in the airport and companies with the offices at the airport. If these workplaces were lost, state budget revenue would decrease even more.
Every lat that the government spends on marketing comes back tenfold through taxes, Flick believes.