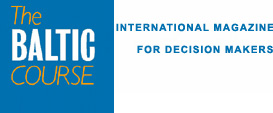 ---
Three countries - three destinies
By Vladimir Stesenko (Vechernaya Riga),
Tatyana Kamorskaya,
Alexander Vene
Despite the similarities in history and geographical location of the three Baltic states, the situation and role of the Russian language press published in Latvia, Lithuania and Estonia, significantly differs
Latvia: Russian newspapers outnumber readers
Even before World War II, there were plenty Russian speakers in Latvia and across the region. The newspaper Sevodnya was published in Riga up until 1940 with a target audience covering Russian people across all of Europe. It was far from being the only Russian paper in the country and even had many opponents among Pan-Slavic people. 50 years later the Sevodnya phenomenon was repeated to an extent by the Sovetskaya Molodyozh [Soviet Youth] newspaper (later known as - SM, and SM-Sevodnya). This paper ran up to 800,000 copies and was in essence intended for readers across the entire former Soviet Union. Various documents concerning democratic leaders of Russia, which, despite the publicity, were not allowed to be published in Moscow, were published in Riga's Sovetskaya Molodyozh. But sadly, the newspaper, just as many other similar post-soviet publications, did not manage to avoid making commercial mistakes, caused by dizziness from success and internal conflict.
Without trying to make the dignity of the Russian press in Estonia and Lithuania any less, we must admit the self-sufficiency of the Latvian market of newspapers and magazines in the Russian language. There are demographic and culturally determined historical grounds for this.
Demographically, Latvia boasts the largest Russian speaking population in the Baltics, with around 40 percent of the 2.4 million population non-ethnic Latvians, or in other words Russian speakers, made up mostly by ethnic Russians, Belarussians, Ukrainians and many others mostly brought into the country through Soviet Rusification policies.
Andrey Kozlov, director of Fenster publishing house:
«At the moment, a redistribution of the Latvian newspaper and magazine market is taking place. Small newspapers are closing up or losing their readers, who are more interested in the products of publishing houses. Circulation of the editions is constantly growing. The influence of the Russian press will continually grow, determined by a growing number of newly naturalized Russian speaking citizens.»
Today, there are two newspapers in Latvia that boast to be the only inheritor of the legendary SM. One is Chas (with a circulation of 14-16 thousand on weekdays), the other - Vesti Sevodnya (printing 30-35 thousand). The first is published by the Petit publishing house, headed by Aleksey Seynin, the other - by the Fenster international publishing house, owned by Andrey Kozlov. These two could be called the main competitors in the Russian press market both in terms of circulation and number of editions - starting with the original versions and ending with versions published in Moscow and Belarus.
Only three years ago Chas was the favourite Russian language daily newspaper, headed by the former editor of the great Sovetskaya Molodyozh, Alexander Blinov. After Blinov left, the newspaper's attitude towards the most current problems faced by the Russian-speaking population started to change, and the demand eventually decreased. Today, the newspaper has returned to these topics, in particular, to retaining Russian as a language of instruction in schools. The head of the paper's publishing house, Seynin, explained this pragmatically: «I'm still interested in having my own readers in future.»
The current leader is now Vesti Sevodnya, the chief-editor of which is the very same Blinov who worked at the two above mentioned papers. The paper has managed to keep circulation growing even in the usually quiet summer periods. The popularity of the paper may be due to its somewhat populist attitudes, its defense of human rights sometimes even staged in brutal ways, and the fact that the newspaper seems to take into account the ethnic and psychological peculiarities of its target audience.
In Soviet times, the latter factor was ignored, and, unfortunately, it is often ignored even these days. The recent ruin of a very promising publication may be mentioned as an example. Judging by all, the many-paged newspaper Respublika with its distinct western orientation, did not just have a lot of money backing it, but apparently huge amounts. The newspaper was headed by talented editors from Israel, who in the very first issues published irreproachable and critical articles about Russia that caused waves of negative emotions from the readers now living outside their native land. The position turned out fatal, and despite all attempts of both old and new owners to offer a high quality product, the potential reader rejected the newspaper. Eventually the newspaper was published by a banker, Valery Belokon, who closed down Respublika and started up a new and ambitious project called Telegraf: a 24 page paper with three supplements. The move is a risky enough decision, as the Russian press market is evidently over saturated and somebody will have to bite the dust.
Evidently, the fairly strict niche intended for older generation and left-wings readers was filled by a reader-demanded Panorama Latvii. It once had quite a big circulation, but advertisers were reluctant to invest in the newspaper, and, evidently, a lack of assets was announced to be the reason for temporary closure until a change of shareholders.
The Russian business newspapers include Business&Baltija (B&B), published on pink paper as it should be, and a weekly magazine Kommersant Baltik. B&B has seemingly gone through three periods. Initially it was a strictly business newspaper with serious economic articles, but later became the usual public-political newspaper with only a touch of business. Today, after its editor and a group of journalists took up new jobs at Telegraf, it is undergoing a period of forming new staff, headed by its owner Vladimir Gurov, who has again become the paper's editor. Kommersant - now under Fenster - has also just undergone a facelift.
Vladimir Gurov, Dr. Oec., editor-in-chief of Business&Baltija, President Business&Baltija media group:
«In Latvia, there is a substantial high quality of Russian press stimulated by pure competition on the market.
Newspaper-magazine types of products are released on levels that meet the most up-to-date technological requirements and influence people who make decisions both in business and politics. The Russian press is the most promising.»
This analysis of Russian publications has not included the glossy men and women's magazines or the specialized sort on things like literature, nevertheless, a word or few should still be said about the weeklies, which also have a significant circulation. These are again the products of publishing houses Fenster and Petit. The first recently changed the management and concept of its first-born weekly Vesti, which has changed its sexually aggressive orientation and become almost respectable. Fenster also publishes a weekly called 7 Sekretov or 7 Secrets, intended for the younger generation. The prestige of Petit is mainly sustained by the culturally entertaining Subbota, but recently Seynin and a group of Russians started publishing another weekly - MK-Baltiya.
Since October the field of Russian press also has a new and professional player -Preses Nams, previously specializing in publishing Latvian press. The owners decided to stop publishing a translated version of the evening newspaper Rigas Balss, but instead started publishing an original Russian newspaper called Vechernaya Riga, or Evening Riga.
By the way, a published translated version of the largest Latvian daily Diena was halted two years ago following the publisher's order, but the promised change - the so-called independent Novy Den was published in around 8 thousand editions for only a number of months. Getting rid of translated versions is primarily caused by differences in mentality, as well as in journalistic traditions. Nevertheless, it cannot be denied that a Russian reader, especially as of lately, is more interested in translated versions of articles from the Latvian press.
Different worlds
Here we have come upon a very serious problem - the integration of informational space. According to sociology surveys, the overwhelming majority of Latvian speaking and Russian speaking people live in different information spheres of their own, coming across each other only in the form of semi-official newspapers or when writing about major scandalous events.
Viktors Avotins, writer, publicist, commentator for Latvian daily Neatkariga Rita Avize:
«I think that the Russian press in Latvia has a few reasons to worry. The papers have calmed down after dividing niches of readers and advertisers. But they have partly started to give up their media functions, they don't think of themselves as competitors in the entire common mass media market of Latvia, which can lead to provincialism. In the Nineties, the Russian press was keener than the Latvian, with a more broader thinking, but now it often just fiddles about and, unfortunately, no former keenness can be felt.
The second thing is the rebuilding of the audience. The reader generation of Panorama Latvii is diminishing, but newspapers care less about forming a stable, and I emphasize - stable, but not changing reader audience. So, Chas is becoming the five-minute-tram paper, Vesti Sevodnya has become more local and is likely to attract the readers of Panorama Latvii, and Vechernaya Riga claims to overtake the former audience of Russian Diena.»
At the same time, journalists and politicians of both sides, when evaluating or quoting the the non-mother tongue editions, often pay attention only to the most radical opinions and publications, distorting the picture and not doing any good for mutual understanding. (The situation with television is especially tragic. Temporary restrictions on broadcasting in Russian, according to legislation, have led to the fact that an overwhelming majority of Russian speaking people watch only Moscow channels on cable television. But this, again, is another issue.)
To top it all off, the increasing number of Russian-speakers getting Latvian citizenship is making politicians pay more attention to Russian editions. Another reason for this is the international status of the Russian language, with people abroad tending to evaluate the situation in Latvia according to the Russian press, especially the editions with a website on the Internet. The municipal elections in spring 2001 showed that even nationally radical parties spent significant sums of money and improved their advertisements and commercials in the Russian press and television broadcasts before the elections.
Judging by the first issues of Vechernaya Riga, Preses Nams publishers would like to see ideas on public integration dominate their new Russian newspaper. Such experience in Latvia does already exist, for example, the press in the western city of Ventspils. This is another peculiarity of Latvia - a strong regional Russian press. This of course primarily applies to eastern regions of the country where several competing editions are even published.
The self-sufficiency of the Russian press in Latvia does not at all mean that there are no problems. Firstly - not even the most successful edition today can guarantee itself a well being for the future, as competition is really tough. The second problem is of a more delicate character. By default, the space for advertisements in Russian editions costs less than in similar Latvian editions. This, of course, affects the financial situation of both journalists and editions themselves.
Lithuania: a digest for each family
There are less and less Russian newspapers being published in Lithuania. The last to fall was Echo Litvi. The oldest newspaper, which was semi-official in Soviet times, suffered much in recent years because of the circulation being around only three thousand. Attempts to reanimate the newspaper with all its debt burden and appreciable investments just made the agony last longer. In the beginning of the bankruptcy process, it became clear that the only original Russian daily newspaper in the local market has irrevocably fallen into oblivion.
Now only digests or collections, constructed from pieces collected throughout the world, and other newspaper articles, have remained. Their target readers are generally from the capital Vilnius and the Vilnius region. Residents of Klaipeda still prefer their regional press.
For a long time now, one of the leaders in this field has been the weekly Express-Nedelya with a circulation of 44 to 47 thousand. This is also the cheapest such edition (priced at around 25 US cents) and is published on a convenient 72 A4 size pages. 22 pages of are covered by the TV guide, four are filled with crosswords, six with Lithuanian current affairs, the rest is leisure reading - recipes, pieces of advice, forecasts, horoscopes. The key to success is a short and easily understandable reading made through a good choice of news, and balanced topics.
Then come the competing weeklies - Russian and Lithuanian press digests Obzor and Litovsky Kuryer, each of these also publishes several original articles. The circulation of the first is at around 30 thousand, while the other is just behind.
There is no big difference between these weeklies. All three are published, taking into account the fact that readers quickly lose interest in any serious reading-matter. All three editorships rent premises, not owning any property. Even computers are rented. The number of employees is at a minimum - mainly proof-readers and translators. Another distinguishing feature for such digests making them different is that they are not overloaded with advertisements. Selling by retail makes most of the profits.
Additionally, there are two more Russian editions in Lithuania: a weekly digest by the leading Lithuanian newspaper Lietuvos Rytas and the translated version of the second most influential newspaper Respublika, adapted to the Russian audience. Nevertheless, the Russian version of Lietuvos Rytas is sold significantly less than Respublika, which still retains the style of the original newspaper even in Russian - catchy and scandalously unmasking.
The Russian speaking audience is gradually decreasing. Only less than 100 thousand Russian families remain in Lithuania. Consequently, each of these families gets at least one Russian newspaper, published in Lithuania.
At the same time, the fall in a number of Russian schools means that there is growth in the number of Russian students attending Lithuanian schools. And consequently, growth in the number of readers in Lithuanian. Of course, anyone actively involved in the business sphere cannot be limited to only leisure-time reading, but there is no Russian business press published in Lithuania.
Evidently, it would seem that there is a chance of survival for newspapers taking into account the interests and attitudes of the Russian people in Lithuania. Nevertheless, no such newspaper in Lithuania has been born yet. Yet many original editions from Russia were unsuccessful at penetrating the market with either their own clean style or by adding peculiarities to adjust to local demands.
Estonia: less newspapers, strong competition
The situation with Russian periodicals in Estonia also radically differs from the one in Latvia - there are only a handful of newspapers and magazines and their quality has practically not improved since Soviet times.
The main players on the Russian periodical press market include the Rukon Info and Moles publishing houses. The former publishes one of the two daily Russian newspapers, Estonia, and a weekly called Vesti Nedelya Plus, the latter - the second daily Molodyozh Estonii and a weekly ME Subbota. Two other players stand a bit aloof: a weekly Den za Dnem, which is published by a company bearing the same name, and a weekly business newspaper Delovije Vedomosti - a supplement to the Bonnier-owned Aripaev.
The circulation of Russian daily newspapers in Estonia fluctuates between 6 and 7 thousand, as opposed to 50 or 70 thousand editions in Estonian. Russian publishers prefer not to speak about the financial condition of their papers, however, it is not hard to guess that under such circumstances it is unreal to recover investments. Even Estonian dailies admit that they can hardly make ends meet. Russian daily newspapers, as well as Estonian ones, live on the expense of their weeklies.
The truth is that, the Russian audience does not yet have enough money. And thus it is impossible to gain a profit in natural ways like advertisement. So the owners start to seek other ways of keeping above water. Russian publishers keep their newspapers alive with the help of politicians that have become a serious source of profit. Supporting the right candidates, especially for municipal elections in Tallinn, helps Russian publishers partly cover their expenses either from integration funds, or on the expense of good contracts.
The former owner of Estonia, Vitaly Haitov,developed his policy just this way. The truth is that a maneuver of the kind finally turned out to be his own failure: In spring, Haitov was murdered, but his former partner, Gennady Ever, with whom Haitov had lately been arguing with on political issues, received his publishing house. In September, the publishing business also created problems for Ever - he was arrested under suspicion of being involved in his predecessor Haitov's murder.
Only a year ago Molodezhka was dragging out a miserable existence, because it didn't have any money just to pay its reporters and it did nothing more than reprint news from the Baltic News Service. By the end of last year the situation changed: the owner and manager of the second biggest alcoholic beverage producer Onistar, Igor Savenkov, became the main owner of Moles publishing house. Molodezhka gained a much more respectable appearance and increased its circulation; nevertheless, it is rumored that Savenkov is now suffering only losses in his publishing business.
Lately, Molodezhka is also getting more involved in political propaganda, advertising politicians and parties in opposition to Gennady Ever, a member of the Tallinn City Council, and the party Edinstvo Estonii, formed along with his help. It looks like the vodka king Savenkov has decided to use his publications to the same quality the Russian press in Estonia is used to, by covering his expenses with the help of his politician friends.
Den za Dnem and Delovije Vedomosti have been seemingly aloof from battles between daily newspapers and their owners. Den za Dnem, having changed hands several times, seems to have found its niche and has distanced itself from politics. However, there are rumors going round that one of the opposition parties is influencing the newspaper's policies, surely some compensation is expected for doing so.
As for Delovije Vedomosti, Bonnier seems a good cover. Even more so after last year saw the paper even gain a profit.
---