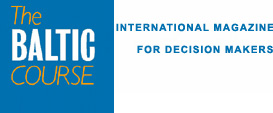 ---
In vino veritas
By Olga Pavuk,
Vakaris Deksnis (Lietuvos Rytas),
Alexander Vene
All three Baltic states exceed the norms of alcohol consumption per capita set by the World Health Organization (WHO). Latvia - as a tradition - is the leader in terms of imported alcoholic beverages. Lithuania is in no hurry to hand over the production of spirits to private hands, while Estonian distilleries join forces in an attempt to combat the shady black market
Latvia: drinking less?
More alcohol is consumed in Latvia than in other Baltic and CIS countries, Latvians head the ranks in Europe, claims the WHO. And yet «residents of Latvia have started to drink less, especially the strong drinks,» approves the national excise tax goods administration, adding that beer is consumed in growing amounts, as are other light beverages like cocktails. But we'll talk about beer some other time, as the Latvian parliament has excluded it from the law on alcoholic beverages, and listed its stouts and lagers as foodstuff.
The total amount of alcohol sales fell in Latvia by 6.5% in the year 2000, with the trend holding on in the first half of 2001 - sales on the local market amounted to 16 million lats (USD 25.3 mln) and exports were at 1.5 million lats. Latvian made drinks covered 62% of the market (compared to 65% the previous year). Production of local vodka is constantly decreasing in volume; while in the first half of 2001, sales of imported natural wines also fell. Total alcohol sales break up into the main categories as follows: vodka constitutes 31.6%, natural wines 30.5%, and brandy 11.8%.
Producers. Local alcohol produce has seen a tendency to decrease in volume during the past two years (down around 13% in 2000). Only this year saw a slight rise with growth in exports. At the same time, people have started to drink more imported beverages. The output of locally produced brandies and liqueurs has diminished as they are not very popular any more; while the amount of natural wines consumed has tripled. The output of Latvian champagne production has fallen by 20%, partly because of decreased exports, and more imports of foreign sparkling wines. It should be noted that the renowned herbal Riga Black Balzam, also enjoyed in places abroad, gave a 26% rise to strong beverage production. Vodka still makes up almost half of the total alcoholic drinks produced, of course, not counting all the liters of beer drunk to cool the hot summer months and not only. Moskovskaya Osobaya Vodka, or the Moscow special was the most popular drink in the country for several years, but has now given up its first place to LB vodka.
Both of these favorites are made by the same producer, also the biggest drinks maker in Latvia (and the Baltic states), Latvijas Balzams, taking up 45% of the whole Latvian market after increasing its share considerably by merging with another large producer, Rigas Vini (Riga Wines), in early 2001. Raw spirits is officially produced by five companies in Latvia. If some time ago the main producer of spirits was the Latvijas Balzams distillery (made from rectified spirits coming from the Jaunpagasts Plus distillery), today 55% of the rectified spirits is distilled by the Rigas Bestsprit distillery in Kalsnava.
Importers. 57 firms in Latvia hold license to import alcohol. In the first six months of 2001 alone, 6.93 million liters of imported beverages were sold making a net turnover of 15.1 million lats. Five importers - Mobil plus ADV (7.08 million lats turnover in 2000), Lion&Co (6.9 million lats), as well as Mono M, L.D.V. and S.D.V (8.7 million lats), all constitute two thirds of the total import turnover. The three latter companies are all part of the Mono holding company and specialize in premium alcohol beverages. 13 million litres of imported alcoholic beverages are consumed in Latvia annually, quite a bit for a total population of 2.4 million. Imported drinks are consumed in growing amounts in rural areas, Mobile plus ADV, for example, sells only 27% of its imports in the capital Riga. The past couple of years has seen vodka imports double - basically on the expense of cheaper brands produced mainly in neighboring countries, but bearing labels in Latvian. Typically a fifth of the alcohol market is filled with so-called Soviet brandy, like Manastirska izba, a cheap Georgian wine produced in Bulgaria and others like it. The price of these drinks are way down and falling, as many companies are in on importing the sought after and affordable booze of choice, and also because of the generally poorer quality. And yet, in spite of the abundance and wealth of different drinks on the shelves of grocery stores, bars and 24-hour kiosks, it is still almost impossible to find yourself a real Portuguese port wine or Spanish sherry.
Both changes in the structure of alcohol consumption and the constant increase in excise taxes have lead to a decrease in tax collection. In the first half of 2001, the state budget fell 4.5 million lats or 18% short of plan. The excise tax board explained the situation was due to the reduced output of spirit drinks, the influence of the strong black market, and growing figures of drug abuse. In the opinion of Armands Sterns, marketing director at Mobil plus ADV, the excise tax on natural wines should by no means be increased.
All market players, according to Sterns, are worried over the new strategy ofLatvijas Balzams after a recent change in shareholders, as the clients of the importers - the shops - depend on the main distillery due to its almost monopoly status. Yet the main supplier of alcoholic beverages still has to comply with resolutions of the Competition Council.
In early December the press published reports on Latvijas Balzams handing over exclusive rights for the wholesale of its produce to AV&D, which is said to be supposedly related to the Mono holding.
In the shadows. As for the shady illegal market of alcoholic beverages, the President of Latvijas Balzams, Juris Gulbis, assures us that black market spirits can in no way filter into production lines. The excise tax board does not specify the size of the illegal alcohol market in Latvia, but comparing its reports with numbers handed in by producers and importers with figures from the Latvian statistics office on alcohol consumption per capita, it seems that one third of the Latvian alcohol market remains under the table. The situation doesn't seem any brighter when the State Revenue Service reports that 97% of the confiscated alcohol being smuggled over the border is made up of vodka and pure spirits.
Lithuania: everything under control
Production. Just about every year Lithuanian producers and importers of alcoholic beverages ask themselves - what will our trump card be this year? For the state government is inclined to frequently changing laws regarding excise taxes for alcohol. If by fall 1999, the excise tax on strong beverages was so high that producers suffered from overstocked stores, after it was later reduced, the retail price for a bottle fell from around 16-18 litas (around 4 US dollars) to 10-12 litas (under 3 US dollars), and the river of vodka again started to bubble.
At the same time, the previous rise in sales for wines stopped and even decreased in some areas. Local producers reacted fast: the Alita and Anyksciu Vynas distilleries, previously only brewing wines (including sparkling wine), now took to producing vodka and other strong beverages at once. A flood of strong beer intensified competition even more, as the excise duties on this product had been comparatively low until the second half of this year.
June 2001 was probably the first time the excise tax for various beverages had become more or less acceptable for most producers. «A compromise on the issue of taxes was finally found,» the Baltic Course was told by Stanislovas Dulskas, President of the Lithuanian Food Industry Association.
But the real results of state control are not yet visible. Some companies have still not recovered from the blow they got from the inadequate excise taxes a few years back.
For instance, the biggest Lithuanian producer of strong beverages, Kaunas -based Stumbras, boasted a profit of 8.9 million litas amid a turnover of 74.3 million litas for 1999 - the year taxes on strong beverages were quite high. With the excise tax reduced last year, the distillery reached a turnover of 112.1 million litas and posted profits of 18.6 million litas.
On the other hand, the previously second largest producer of spirit drinks, the Vilnius-based Vilniaus Degtine, has failed to recover from the blow, and even after the first six months of this year, the company's losses have amounted to almost a million litas. On the spirits market, the Vilnius distillery gave up its second place to Alita, traditionally having produced mainly sparkling wines.
In nine months of this year, Alita has already made a profit of 2 million litas, while its rival wine producer, Anyksciu Vynas, suffered a loss of 4.23 million litas for the first half of this year. The decrease in domestic wine production is connected with the fact that along with rather inexpensive wines imported from Latvia, other competitors to Alita have emerged in Lithuania producing similar beverages.
Almost 100% of Lithuanian beer industry is under the control of private capital, yet a lion's share of spirits is produced by state-owned companies: Stumbras (91.9% state-owned), Vilnius Degtine (82.3% state-owned), Alita (83.77% state-owned) and Anyksciu Vynas (73.5% state-owned).
Dulskas claims that privatization is inevitable, but that there is no need to hurry. «At the moment, regulations on the production of alcoholic beverages are still in the process of development. When they are ready and approved, privatization will be possible. In addition, harmonized excise duties have lead to the situation where many companies could now be sold-off for a single symbolic litas. I think we should wait until they get back up on their feet.»
At present, only state-owned distilleries are eligible for producing alcoholic beverages with 22% alcohol content or more, but there are also exceptions - the Lietuviskas Midus distillery, producing traditional honey-based drinks.
Exports - imports. Until now, all Lithuanian drinks producers operate only within the borders of their home country. Exports from Lithuania are more than modest. In 1998, 1.6 million liters of raw spirits and distilled drinks were brought into the country with the value exceeding 22 million litas; in 2000 the figures were at 220,000 liters worth 2.1 million litas, and 86,500 liters worth 0.83 million litas in the first eight months of 2001.
The difference in the amount of wines imported and wines exported in 2000 is even more obvious: 15.08 million liters of wine worth 55.4 million litas were brought into the country, but only 153,100 liters worth 0.86 million litas were exported.
Up until the year 2001, there were too many restrictions on the imports of alcoholic beverages - the transporter needed to either have huge capital or a bank loan in the millions. Although many of the restrictions have been eliminated, producers still complain that it is hard to find a ready market?.
Compared to Latvia, there are considerably fewer alcohol importers in Lithuania. For years there were only two companies that dealt with spirits imports - Bennet Distributors and Mineraliniai Vandenys. After import licenses fell in cost, another three companies previously engaged in wine imports joined the game.
The lowered price for import licenses caused fears amongst many market players that criminal structures may enter the business. However, it seems this has not happened until now - imports are only made by established firms in the alcohol sector.
Estonia: a bit of bullying
Crucial changes occurred in the Estonian alcohol market in 1999, when Liviko, the long-standing market leader, was privatized. Since then, market players have gone no further than slightly bullying each other with marketing tricks.
The privatization of Liviko is remembered not only because of the obvious changes in the alcohol market, but also because of the last great scandal in this sector. On the eve of privatization, Liviko suddenly started to rapidly lose its market positions, halving production in a number of months. Later this only turned out to be part of a scheming game played by the company's management, resulting in the company being privatized for a ridiculous price of 102 million kroons (under 6 million USD). After Liviko passed into private hands, it was swift to re-establish its former glory and market position.
An almost peace and quiet has set in the market ever since. Now and then the biggest players try to take in somebody else's market sector with blatant dumping prices. In the last such campaign, Liviko and Onistar, the market shares of which are around 30% each for the second year running, started to produce supercheap brands of vodka: retail prices on the shop shelves were at 50 kroons for a half-liter bottle. The profits from such a move aren't hard to work out with the excise tax for a liter of alcohol alone making up 145 kroons.
The campaign ended in major revenue losses. After a few months the market modifications turned out a failure, and both sides eventually made peace. Nowadays all vodka producers joined under the Union of Alcohol Producers fight not against each other but against the underground booze market. The basic foundations of this struggle lie on pressurizing the government to decrease the excise tax on spirits. The producers are trying to assure law makers that cheap locally produced vodka destroys the black market.
The last campaign for decreasing the amount of excise took place in September after more than sixty residents of the Parnu district were killed from drinking moonshine mixed from methanol. Official alcohol producers reminded the public that for years the black market has been making up half of the total alcohol market and called upon the government to decrease the excise duty. Nevertheless, the Ministry of Finance didn't bend to the call, announcing that bootleg vodka will always be cheaper than the legal stuff and that diminishing the excise tax is no way out.
The chairman of the Union of Alcohol Producers, Alexander Skoblov, thinks that no remarkable changes in the alcohol market are expected in the foreseeable future. It may be possible to grab one or two percent of the market with the use of one or another product, but the market won't shuffle much and no one will acquire anything significant. According to Skolbov, the five companies listed in the table at left will remain the main players on the market; another seven or eight companies will continue sharing the remaining fractions in specific market niches. Alcohol imports, making up around 7% are not set to grow either.
This opinion is indirectly backed by reported changes in the Onistar strategy. During the past year, the company has struggled with Liviko for the market leader position. In spring this year Onistar announced that it intends to increase the amount of exports. At present, Latvia and Lithuania are the two basic markets for the company's produce, and Lithuanian state monopoly regulations do not interfere with Estonians producing specific beverages by order of Lithuanian companies.
The fate of another two Estonian distilleries deserves to be mentioned separately. After losing the traditional markets in Russia and Kazakhstan, both were on the verge of extinction as local buyers didn't consume even half of the spirits produced. Nevertheless, Onistar bought the Moe distillery two years ago and gave it a second wind. The Rakvere distillery also seems to be making a slow come back, making a profit on imports and producing around 600 million liters of spirits this year. 
Latvian cocktails with Russian vodka
By Alexander Ushakov
Latvijas Balzams is the largest producer of alcoholic beverages in the Baltic countries. This is probably one of the reasons why Russia's Soyuzplodimport bought 49% of the company's shares six months ago, thus becoming the company's biggest shareholder and strategic investor. The BC met with the new managing director of Latvijas Balzams, Juris Gulbis, holding office after the latest change in management
Quality and tradition
Latvijas Balzams produces well over 50 different types of drinks, which one is most in demand?
Vodka LB. In terms of sales it holds the leading position in Latvia, not only among our own produce, but also among all other brands of alcohol.
Is there anything special in the drinks made by Latvijas Balzams?
Image is a very important thing. For instance, what's so special about the Russian Russki Standart vodka? Its flavor doesn't differ any from the range of LB vodkas. But the image it has plays upon the buyers. For example, famous people supposedly drink Ruski Standart vodka because it's prestigious. Or, say, it's stylish and your friends drink it. There is a mass of possible ways of how to position a product. So the most important thing is how the consumer perceives it.
What is your pricing policy based on?
Consumer purchasing ability should be considered. Usually, it's hard to make a profit from expensive products, as people buy them less. They are not as attractive from the point of view of the low-price market segment. So we think our products combine good quality and good price. Yet we also have expensive products - for example the very Riga Black Balsam [a traditional herbal balsam] is not cheap at all. Vodka 1201 and the Riga d`Or French brandy hold a special upper niche. The production of these was timed to coincide with the 800th anniversary of Riga and they are part of the souvenir, or presentation product segment.
The market must be tamed
Is the market share of Latvijas Balzams increasing? And to which countries do you export your beverages?
Our main export market has traditionally been the Baltic states - Lithuania, Estonia and also the Kaliningrad region. Besides this, Moscow-bound exports are continuously growing. We hope to increase our presence considerably in the Russian market with the support of our new shareholders. We expect that it will be possible to promote the demand for Riga Black Balsam, our liqueur Charlotte, and also champagne. This is based on the opinions of Russian experts. In Moscow we sell only Riga Black Balsam for now, but champagne is also sold in Kaliningrad.
So for now the export destinations are not changing?
We're working on it, but this is not an issue solved in a single day. At the moment, our basic resources are devoted to fulfilling the export orders of our shareholders. For this, we need a slight technical re-equipment. I think, we will start moving towards other markets only next year.
In other words, the new shareholder - Soyuzplodimport - has set a goal for increasing production amounts, and increase sales of Latvijas Balzams produce on the Russian market?
We work systematically. They have certain development plans for the distribution of our brands, which is all under their control. And I hope we incorporate into the system successfully and later increase sales.
Has the company's strategy altered after the change of shareholders?
I'd say there have been no remarkable changes in our work on the home market. As for foreign markets, I already said that we expect to increase our exports to Russia. But this does not imply that our strategy has changed. Latvijas Balzams has already worked on international markets. We will just have more work to do.
Do you feel the Russian hand in the company's management?
Everything takes place according to the classic scheme of management. We have the company council where representatives of shareholders vote on various decisions. There is no such situation that anybody would pull us by the strings. Only in some cases connected to the integration of our company plants does our shareholder play a firmer role. But that is our usual, daily work.
How strong is the competition in Estonia and Lithuania?
In Estonia the market is fragmented - there are many producers but no single leader. Our champagne is successful there because they have no such producer. Russian producers do make some pressure. As for vodka, it's hard to compete with Estonian producers - their prices are lower. The picture is similar in Lithuania. We are interested in these markets, we operate there, but it's not easy.
Moonshine - worse than alcoholism
How much does Latvijas Balzams contribute to the fight against alcoholism?
Of course, the fight against alcoholism is not seen as our main goal. But despite this self-evident fact, we try to educate our consumers on how to handle alcohol. This summer we took part in a large-scale campaign against drink driving. This is our contribution - as you say - in the fight against alcoholism, and we will participate in such events in future too. We wouldn't like under-aged people consuming alcohol. And of course we do not want the use of our beverages to cause traffic accidents. But in our point of view, alcoholism is not the worst problem. It's more important to limit the presence of illegal alcohol in the market because this can do much greater harm than using legal and thus quality alcoholic drinks. Unfortunately, in this sense we can give practically no help to the state.
And yet, there was a recent tragedy in Estonia, where falsified moonshine lead to the death of almost 100 people. In the fight against black market alcohol - does Latvijas Balzams make any real contribution?
This is an issue for the state. Naturally, we are interested in the efficiency of the case. But we ourselves can only try to protect our own products. If you unscrew one of our corks, the ring under it is damaged, and one cannot fill the bottle again with fake vodka. In addition, some of our products bear seals; and we try to use bottling techniques that make forging expensive. We also have a phone line for references. If anyone thinks that they may have bought moonshine in any of our bottles, they can call and report it. We hand over such information to the respective authorities. Many inspections have been carried out in outlets, but it's hard to say whether this has had any real results. So our task is to protect our products and react accordingly with the information our customers delivers us.
Are there any new products you plan to please us with in the nearest future?
I wouldn't like to speak on this subject for now. You know, competition.
But will there be any new products coming soon?
Of course! The competition is not dozing, they're trying to copy our products. So we have to react fast each time and move ahead by developing new and interesting products.
---