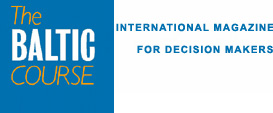 ---
The Business of the Future
Ingus Berzins, Vaidotas Vysnauskas (Lietuvos Rytas), Kaido Einemaa (Aripaev)
Information technology in the Baltics is an industry with incredibly low total turnover indicators. This is quite an amazing fact taking into account the industry's future prospects. Turnover for the leading companies increases annually by 50%, and one can only hope that the forecasts come true for the IT industry and the telecommunications sector to take over 15% of Baltic GDP in the next coming years.
According to analysis made by the largest Baltic IT company Microlink, the IT ratio as part of GDP was 2% in 2000, the sector is growing by 30% a year. Internet services in the structure of GDP are around 0.2 %, and expected to increase by 200-500%. The telecommunications service rate is around 4-6%. As for the Microlink forecast, it's expected that the IT and telecommunications share in Baltic GDP structure will soon increase to 14%.
In 1999 and 2000 the activities of Baltic IT companies are characterized mainly by mergers, attraction of foreign investments and hopes for an invasion of large-scale world-famous IT investors in the next years after the closure of current financial investing positions. Regionally and globally, Baltic IT companies are well-known for their programming services on the international market, trading computer engineering to countries of the former Soviet Union and also for their Internet services offered to Eastern European countries.
It Works Both Ways
Allan Martinson, head of the Estonian Microlink Company, has admitted that Latvian programmers dominate in the field of programming services targeted at western clients. Latvian Dati holds one of the leading positions among companies in Eastern Europe dealing with the supply and production of programming.
In 1999, Dati turnover amounted to USD 16.7 mln, reaching a 50% growth level compared to the previous year. Dati was established from the result of splitting up SWH-Riga in 1994. The share of export services in the structure of the IT business is about 50%. Dati clients are Siemens Nixdorf, the Power Supply Board of Malaysia, the Ministry for Planning in Saudi Arabia, and others. The Latvian Company also had contracts with the Hungarian Railway and Finnish telecommunications company Sonera.
The number of employees at Dati is about 500, but it still seeks more programmers and is still trying to stimulate the discussion on increasing the number of IT students at universities of Latvia. Taking into account the brain drain of IT specialists flowing to the West, Dati started opening branches in the CIS not only to provide its services there but also for recruiting local specialists.
The second famous company dealing with software products for the western market is SWH -Technology. It was created parallel to Dati after the SWH-Riga split. Both software companies have managed to take a stance among the leading IT companies of the Baltics.
Yet, Tieto Konts, for example, focuses on generating software for financial markets and deals mainly in the market of CIS countries. Maris Ozolins, Chief executive, of the company told the BC that his company was the first one in the former Soviet Union to have started dealing with software for banking cards. A program developed later for Latvian banks is an edition that can be purchased nowadays in Russia and other CIS countries.
Alna, an unquestionable leader of IT production in Lithuania, has been dealing with programming and network products for foreign contractors over the past 5 years. Alna recently signed a 5 mln USD worth contract with Bentley Systems, a famous American company for software engineering. Alna plans to work out the programming modules for the "Project Wise" system. According to Tomas Milaknis, Director General of the company, Bentley has given the green light for the Lithuanians to develop the software and Alna will be engaged in generating projects for the main components, programming parts, testing and technical documentation.
Apart from all this, the company is engaged in a project for program component development at the telecommunications control centre of the Ericsson corporation. Alna has been contracted by the Danish company for the production of additional program packages to be used for standard Microsoft products; but the company prefers not to spread any more information at this stage.
Speaking of these program packages, one must admit that most of these companies make individual products instead of the whole program packages, which consequently leads to few chances of getting through to the international mass production market.
Estonian software companies are smaller in size but rather profitable. Exports play a dominant role in the business. Several companies are engaged in programming for Scandinavian firms like Nokia and Ericsson. Estonian IT experts are famous abroad for their computer games, a feature that does not yet exist neither in Latvia nor Lithuania. Thunder Brigade, a game created by Bluemoon Software is on sale throughout the world.
Following an inquiry made by the BC, entrepreneurs dealing with software exports stressed that it would be too early and complicated to discuss the issue of competition among Baltic colleagues in regards to international corporation contractors. Similar concerns arise when defining a Baltic niche for the market and its comparison to other IT programmers from third world countries. But there's plenty of work to be shared around to all those concerned.
The Top Shots
To our regret, the company considered the most serious player on the Baltic IT market also seems to be the most secretive one. According to unofficial data, consolidated turnover for Elko reaches around 150 mln USD. The company is based in Riga and deals with the wholesale of computer technologies to CIS and Eastern European countries. Elko's representatives have refused any interviews with the BC.
Microlink from Estonia, top leader on the market and among those who don't fear popularity, recently experienced an intensive merging and buying campaign. Consolidated turnover of the company after merging with Latvian Fortech reached 57 mln USD.
An increase in Microlink turnover in Latvia and the fact that the Latvian branch of the company has more employees than its Estonian partner, made Alan Martinson admit in his interview with the BC that Microlink can nowadays be considered a predominantly Latvian company more than Estonian.
As Latvian IT companies Fortech and VAR are consolidated with Microlink figures, and Elko remains a secret, the largest Latvian companies to hit the Baltic top IT list are SWH-Technology and Dati.
Ordi is a south Estonian competitor for Microlink regarding computer manufacturing. Low prices are the reason for success. Olev Siisak, Head of Ordi, explained that his company has only a small group of staff. In his opinion, a big number of employees like at Microlink results in expensive services. A labour force in the south of Estonia is also much cheaper than in the capital - the field for Microlink activities.
Finnish and Swedish companies use Estonia as an area for manufacturing electronic components for its cheap labour costs. Due to this reason, one of the leading Estonian export companies, Elcoteq, deals with the manufacturing of Ericsson mobile phone parts and assembles some phone models in demand on the European market. Elcoteq is looking towards a project for constructing a 6 mln USD plant in Tallinn in 2001. Another company called Harju Elkter in Keila, deals with the assembly and manufacture of electronic parts for Swedish automobile corporations, like Volvo and Scania.
Elsis, a large Lithuanian IT company is another worth mentioning. This is, probably, the only company to design and produce electric equipment in Lithuania - micro-processors for the telecommunications infrastructure in its plant in Kaunas. Elsis products are in high demand in the countries of the former Soviet Union as some product types are modernised facilities for the old analogue communication systems.
Unfortunately, this year is not actually the best in Elsis history. Although trade turnover has increased in some sectors, the total sales volume has amounted to only 5.2 mln USD, a fall of 20 % compared to the same period last year.
Lithuanian companies are not very active abroad and there are not really any companies of regional significance. However, several companies could run for being named regional enterprises, e.g. Alna with its branch in Riga or Sonex with its office in Kaliningrad. Arunas Bartusevicus, Director General of the Sonex Group confirms that there are some large-scale projects on the agenda with Latvia and Estonia. Tomas Milaknis, Director General of Alna also pointed at some serious projects in regards to the company's development.
Companies like Alna, Sonex, Elsis and Baltic Amadeus consider themselves leaders of the Lithuanian IT market, but according to the statistics, wholesale IT traders and representatives of Siemens and Ericsson hold the largest turnover.
Last year's leader in sales volume was the CHS Baltic Company, an independent computer equipment wholesale enterprise. A while ago, CHS Baltic was part of the well-known American CHS Electronics Inc. Turnover last year topped about 24.5 mln USD (25.5 mln USD in 1998). This year's results are expected to stay on the same level. As for a similar company called Computer 2000, it managed to increase its turnover up to 10.5 mln USD (turnover for the first half of 1999 was only 4 mln USD). Slight changes in this respect may occur by the end of the year.
IT Investments
Baltic IT companies had been surviving the first wave of foreign investments over the last two years. Financial bodies are tending to invest in the region. Alan Martinson, Head of Microlink is certain that following the input of investment funds, it will take two or three years until these funds are closed down, when shares of Baltic IT companies are sold off to worldwide IT corporations. Janis Bergs, Chairman of the Board at Fortech told the BC that the Baltic market is still considered immature by the world's IT giants.
Romualdas Krukauskas, Director of the Infobalt foundation, the Lithuanian Computer Company Association, shares the same opinion: "No large-scale corporation will be interested in our services until a clear eastern border is defined. This is a geopolitical issue."
What's more, companies like Sonex, Microlink and Dati are still in the status of non-public joint-stock enterprises after having gone through the process of financial investment. In summer 2000, Microlink was the first to mention the possibility of being transformed into a public entity. It is well-known that IT company shares are lately considered the most profitable form of investment. Only two Baltic IT companies are quoted on the stock exchange: Estonian XXL, and Lithuanian Alna, who's shares are not actually included on the main list.
According to Lithuanian analysts, investment flow directed to the IT sector would be much more substantial if company managements stopped caring so much about their control package of shares and fearing that their realm could be intruded upon by other means and other views.
Although, several analysts underline that despite these negative impacts, foreign investors looking hard enough would be able to find a prospecting IT company in Lithuania. There is hope that competition itself will change the views of the technically advanced but still old-fashioned company directors and presidents as far as their business activities go anyway .
However, most of the foreign funds invested into the Lithuanian IT sector are from funds simply wanting to make a buck, but this can, however, be put down as only the first wave of financial investments.
According to the opinion of financial analyst Kestutis Kupsis, companies ambitious enough to gain regional, at least Baltic fame are fruitfully developing their cooperation with foreign investors. It cannot be denied that in the near future Sonex will be competing with Microlink outside the Lithuanian border.
As a whole, over the past year and a half the Microlink corporation attracted an amount of 11 mln euro after three bond emissions plus another 6 mln euro after the fourth emission. According to Alan Martinson, business carried out by Microlink, i.e. attracting investments and investing into the purchase of other companies, could be defined as an "IT investment bank" type of business.
Other Estonian IT companies have also been attracting investments in 1999-2000. The Assert company dealing with software production and trading computers is currently part of the Cell Network. Helmes, a system integrator has attracted means from IT investment funds. CV Online, an Internet Company is also shared with foreign partners. This particular Estonian company offers labour stock services on the Internet not only in the Baltic countries, but in Finland, Russia, Czech Republic, Hungary and Poland.
Foreign investors are expressing interest almost every day in buying the Internet brand Delfi Online produced by Microlink; as for Microlink, it doesn't intend on selling it in the near future. Allan Martinson wishes to work on the Russian market with Delfi.
Investments play a minor role in the structure of Dati capital. Valdis Lokenbahs, President of Dati mentioned that the "Management structure is not a sacred issue. Development and speed matter more. If there is anything that improves company stability and promotes development together with increasing its value, it must be introduced".
Konts, a Latvian financial IT company, is also worth mentioning. The company deals with the credit card software market in Latvia, Lithuania and CIS countries. It sought a potential partner from abroad. It was lucky to find Tieto Enator, a Scandinavian company. "One does not have to be scared of foreigners who might buy off local companies. A foreign partner helps you realize the global aspect of an issue and increases your intellectual capital", - says Maris Ozolins, Chief executive of Tieto Konts in an interview to the BC.
What's next?
It is common opinion that the information technologies industry will become a vital part of the Baltic economy in some years. Nevertheless, the current state policy of Estonia is more oriented towards stipulating the IT sector. As for Latvia: vast projects and events are on the way, like computerising schools. Lithuanian IT specialists worry about the State investment project freezing up.
Linnar Viik, adviser to the Prime Minister of Estonia is the one to be praised for a positive attitude from the Estonian government towards the IT sector. One of the latest large-scale projects was an "e-government" event: An entire government meeting was held in electronic format. All the documentation was prepared beforehand electronically, allowing to save millions of Estonian kroons. In the future, anyone will be able to participate in the government meetings, make comments, and give advise using Internet services. According to Linnar Viik, government policies have to be as transparent as possible, the "e-government" project is the best and cheapest way of achieving this transparency.
Another Estonian project supposes the establishment of a network for all the rural municipalities. Data transfer will be possible even in places in Estonia where there are no fixed communication lines. In 1996, a school computerisation program began. By now the programme is over and many Estonian first graders already have their own e-mail address and are able to use it.
A Latvian State program on information technology envisages investments towards the development of about 400 mln USD till 2005. It is still not clear though, as to how the program will be implemented.
In Lithuania, the government of Andrius Kubilius has cut almost all the large investment projects, so the number of the state contracts has reduced considerably. This resulted in losses for many companies of the IT sector. Moreover, some projects started only recently are held up due to financial suspension.
In Romualdas Krukauskas' opinion the role of the state in IT market evolution remains vital. Speaking on the influence of state policies as a factor effecting growth in the IT sector, he considers that 51% depends on the state and only 49% depends on the business side of the issue.
Latvian specialists are very active in trying to persuade the state to invest in the education sector in regards to IT and create more opportunities for students to study IT programs. Valdis Lokenbahs, President of Dati mentioned in his interview to the BC, that Latvia is far behind Estonia and Lithuania in the education of IT students: "Special technologies are developed, unfortunately, we lack young experts, who would be able to perform high quality work and consequently increase the implementation of big projects for foreign contractors. For this reason, in order not to discredit themselves, Latvian companies have even stopped the marketing side of business, as they know there will not be anyone to actually carry out the work".
While researching the issue of the IT sector, the BC understands the impatience of IT companies waiting for the liberalization of the telecommunications market in the Baltic States; this will happen in Estonia next year. Fortech, as a part of Microlink, is working on broadcasting technologies together with telecommunications giant Lucent Technologies. Dati is researching the potential market of IP-telephony, trying to establish closer cooperation with Cisco Systems. Dealers of Nortel have already been operating  throughout the Baltics for some time, also with Latvian Belam.
Riga - Vilnius - Tallinn
Most popular PC brands on sale in the Baltics
Microlink                                 13,0%
Compaq                                  9,9%
IBM                                         9,8%
Hewlett Packard                     8,6%
Sonex                                      7,0
PCT                                         5,2%
Ordi                                         4,1%
Fortech                                   4,0%
DTK                                        3,7%
Xerius                                      3,3%
Structure of Microlink shareholders after having attracted investments
Baltic Republic Fund                           23.5%
Baltic Investment Fund                       18.8%
Astro Holding                                      18.0%
Initial shareholders of Microlink            16.4%
Management shares                              15.8%
Others                                                  7.5%
PC use in the Baltics
Persons having used
a PC at least once

owners
of a PC

Estonia

48%

18%

Latvia

31%

9%

Lithuania

22%

5%

the Baltics

30%

8%
Source: Baltic Media Facts
1999 turnover for several largest Baltic IT companies
Microlink (EST, LAT)              57
Dati (LAT)                                           16.60
Alna (LIT)                                            15.5
Sonex (LIT)                                         12.5
Baltic Computer Systems (EST)            8.3
Helmes (EST)                                       8
Source: press publications
Offshore programming
Aleksander Vasilevich
It may be worth knowing that there's a country not so far away with stable information technology traditions highly quoted on the international market. Where? Belarus.
In Soviet times, Belarus was one of the three centres of computer technologies alongside Moscow and Yerevan. The old system was based on the Scientific Research Institute of Electronic Calculating Technologies, the biggest tool in the Soviet Union for computer technology production and producer of software for Soviet mainframes and personal computers.
A corresponding educational base also existed. The Belarus University and its Radio Engineering Institute prepared future experts in the field.
When perestroika began, followed by collapse of the USSR, the technological incompetence of Belarus producers was obvious due to their inability to perform on the market along with foreign producers of computer technologies. Technologies of, for example, 386-processors, could not be handled. Military orders stopped and so did most of the sector's business
Nevertheless, Belarus specialists with initiative were not left jobless. Perhaps, the first company invited to software production for western companies was IBA, created in 1993 as a joint venture of the IBM corporation. The company's task was to promote IBM products on the Belarus market. However, by its first year of existence, the company's specialists were participating in the production of a software project for the IBM Marketing Information Support Centre in the Netherlands. Nowadays, the company is one of the main software generators in Belarus (with IBM as their main contractor), with more than 400 employees.
There are a lot of firms, specialising in the generation of software services for foreign contractors. Most of them are former representatives of different Scientific Research Institutes. An absolute majority of the companies deals with so-called offshore programming. They try to keep their activities and especially volumes of activities discreet in contradiction to companies like IBA. Few companies share their information on contractors.
At the same time, Belarus IT specialists represent a broad spectre of international demands on software production, engaged in different scopes of contractual works, such as projects for large automobile corporations, electronic commerce systems and sometimes creating porno sites. Currently, web site designing services are very popular for different contractors.
Given a few good contracts, this type of business is seen as a profitable one. Belarus specialists earn 10-20 times less than, for example, their American colleagues, upon starting their career. The average monthly wage of a Belarus IT specialist varies from about 200-250 and 500-700 USD. Economic factors, like lower taxes and rent make the business more beneficial.
According to rough calculations, around 2000-2500 IT specialists graduate from Belarus Universities each year. Not all of them are employed according to their educational background, but the figure well exceeds the need for specialists of Belarus IT companies. Yet, programming is one of the most prestigious and popular technical specialties in the Universities of Belarus.
Minsk
The Strategist
Ingus Berzins
Microlink was created by two IT-students expelled from university, same story as Microsoft. In 1991, two guys started up their business for shipping computer parts from Taiwan to Estonia and made a profit on assembling PCs. Although, in contradistinction to the Bill Gates and Paul Allen company, both Estonian executives weren't working in their company anymore by the year 2000.
In the late nineties, Allan Martinson, the Director of well-known news agency BNS, was put at the wheel of Microlink. Since 1998, Microlink has been merging with and purchasing other IT-companies, 15 companies in Estonia, Latvia and Lithuania altogether. Some of the biggest and most successful transactions made by Microlink are: the merger with Estonia's second largest IT company Astrodata in 1998; the purchase of Latvian VAR in 1999, and finally, joining the leading Latvian IT company Fortech, at the beginning of 2000.
Consolidated turnover for the Microlink Group reached 70 mln euro in 1999, an amount exceeding any other Baltic IT company
What forced you to give up the media field and become the head of an IT Company?
In Moscow, I graduated from a University with an IT sciences diploma. But in fact, if you're a professional manager and smart enough, what kind of business you choose does not matter much.
Was it a long-term aim, becoming the head of Microlink?
The owners of Microlink were some of my best friends and I had been a member of the board since 1995. So, it happened logically.
How did Microlink manage to become the largest IT company in the Baltics?
It was the result of a few smart decisions. Microlink managers realized that a common network is needed - more than 200 persons throughout the Baltics. Several companies were willing to kick Microlink out of the IT market; consequently, we invested much in production, the improvement of skills and signed contracts with Intel and Microsoft. This is no basement type of work anymore, but professional PC manufacturing. In 1998, we merged with the Astrobalt company, the second largest IT company of Estonia and afterwards made a range of mergers and purchases. Every month was dedicated to a new deal. In 1999, we carried out research on Baltic IT companies and thought of buying some expansion. Several successful mergers and deals have followed since.
What did you lure the entrepreneurs with for them to be ready to loose their identity and be a part of Microlink?
The sad side of the story is that this kind of industry is small. Even Microlink with its 70 mln euro turnover is a tiny thing in a global dimension. The largest Scandinavian IT companies have an annual turnover of 15 billion USD. A small company cannot develop properly, survive and get benefits from its investments. Size really matters. Those who joined Microlink, have realized that. Of course, there are someone who are not satisfied with the work, we try to improve this side of relations, and almost no one has left our team.
Microlink recently announced that it might be organising a public offering of shares.
I am not sure. This is an option.
What are the others?
One possibility, as I said, is to become a public joint-stock company. The second way of functioning is to find a strategic investor. In my opinion, it's 60 against 40 that we become a public company.
Is it your intention to make all of Europe know about recognise Microlink, created in small Estonia and transformed into a worldwide company?
This is our dream. We are slowly approaching it. There are pros and cons of IPOs. On one hand, you are able to attract more funds and remain independent. On the other hand, you face the need to be transparent, to make reports and your results public. If you do not follow this rule, your stocks will go down. You have to take responsibilities.
Tallinn
The Patriot
Janis Domburs, Ingus Berzins
Janis Gobins was born 1936 in Valmiera, Latvia. In 1944, his family fled the country. He spent the largest part of his life living in the USA and Germany. He plans to return to Latvia by the end of 2000. In 1990 Janis Gobins signed his first contracts to Latvian programmers. In 1992, a brand-new company called SWH-Riga company was registered, having now turned into a holding company. After three years passed, a decision was made on splitting the company into three parts - Dati, SWH-Technology and SWH-Komerccentrs, all of which continue to function and deal with IT technologies.
In 1999 the Dati turnover amounted to 16.7 mln USD, that was a 50% increase in comparison to 1998. Dati clients are prominent foreign companies, as well as companies of the Latvian infrastructure.
SWH-Technology is one of the nine companies worldwide to have become an IBM core supplier.
The creation of SWH-Riga is closely linked to the German Infologistic Company. When and how did this happen?
It was pure idealism. On November 18th 1985, exactly on Latvia's Independence Day I heard the following words: "Latvians who emigrated abroad have no future." That made me furious, and I said to myself: "I'll show you!" Infologistic's task was to create the same working conditions for Latvian programmers living in western countries as those in their local environment. Those who were raised the Latvian way would be happy to work in a Latvian firm with opportunities of promotion.
The company was very small. It started to develop during a project with Saudi Arabia. We had then recruited a whole bunch of people, also from the States. But the permanent staffing group was always around 7 people.
Why did you decide to use the work of Latvian programmers at the time of your first business contacts?
It happened in 1990, I signed a contract with Siemens worth half a million DEM. This was followed by an even bigger project worth 8 mln DEM. We started working with them without any contractual terms and continued work to our utmost in 1991. How did I discover the Latvian IT branch? I was introduced to Ainars Gulbis, a well-known businessman, who, when hearing about the half million DEM contract with Siemens, put advertisements in newspapers and on TV announcing the need for IT specialists. We received 240 job applications. 40 were selected and invited for an interview upon my arrival to Latvia. I suddenly realized that they were actually really quite bright; I didn't realise this before.
What was the Siemens project for?
It was the development of a social security programme aimed for artists. As the old system was approaching its end, the need arose for a new one that would be functional in 1 or 2 years. When I was invited to participate in the tender, I promised my forty programmers that if they win the tender, everybody would spend a week's leave in Germany. This was quite unbelievable for them at the time. The tender was announced in October, evaluation was to be held in December. The Latvians started working day and night. In December, when we had to hand in our project proposal, half the system was already developed. When I brought three Germans along with me, they couldn't believe their eyes.
On January 20th 1991, shootings began in Riga. They showed it on TV in Germany. My supporter at Siemens went mad - he would've lost his head if anything had gone wrong. But our arrangement was as follows: if anything would happen, all our specialists with together with their work would be transported to Germany in a day's time. The flights were blocked. We found a bus, we needed to ensure a constant flow of information exchange - there was no Internet, we were still using hard copies for data transfer. I wrote a letter to my partner saying that even if the whole of the Soviet Union is set on fire, I guarantee the project outcome. We were renting an office in Oldenburg with a lawn in front. One morning, our partner came to work and saw 20 of our specialists relaxing on the grass.
Did Siemens trust you because of your personal contacts within the firm?
Yes, basically only due to my personal contacts.
So, would you even be able to promote, say, Tunisian IT specialists?
Yes. In fact, the whole business is based on your personal contacts.
Riga
The Minister
Vaidotas Vysnauskas (Lietuvos Rytas)
Valentinas Milaknis, Lithuanian Minister of Economy, was already well known among businesspersons when nominated to his current government post as a shareholder and the head of Alna, a leading IT company on the Lithuanian market. There was much fuss over what made him take the risky position. It was definitely not the ministerial wage. What's more, a civil servant reputation in Lithuania rates quite low, and, consequently, a ministerial portfolio would only corrupt the reputation of one of the most respectful businessmen in the country.
Why did you agree?
I was going to retire from being Director General at Alna; the decision was already made when I was nominated for the ministerial post. 10 years of hard work at the company was enough. I imagined being on the board working on the strategic planning of the company.
By agreeing to this position, my work has not become any easier. I am a favourite victim of mass media and others; this could have an impact on my own reputation. Frankly speaking, if I had known the consequences, I would have thought twice.
Alnawas always making stakes on the programming side of the IT business, even during earlier times of the very simple, but profitable hardware trade. Does that mean that you were envisaging the sector's development in Lithuania?
Well, somehow it happened. Alna was created in 1989 when I was working as a deputy computer engineer at the Institute of Municipal Economic Planning. We were engaged in programming throughout the whole of the Soviet Union, so I had good experience. When I could see no future at the Institute, I formed the Alna cooperative society, which also dealt with programming.
The beginning was very modest. There were no funds. We rented a room and had plenty of ideas and risks.
The Alna affair didn't go off smoothly. We had slumps and crucial moments. The first crucial situation followed immediately after the USSR market collapsed. No one needed our programs. Then Alna started operating locally and dealt with the hardware trade. We went though this trading phase. Despite the fact that programmers were not in favour during the first years of Lithuania's independence, we managed to keep our staff in full until we started signing contracts with foreign companies in 1994-1995. We were first known as a labour force, and now lately, we receive contracts for generating entire products.
Programming projects for Frankfurt Airport, BMW Corporation, London Metropolitan, etc. have been created.
But the hard days of the banking crisis of '96 cannot be forgotten. Back then our losses amounted to 2 mln LTL.
We also experienced the fast-growing-company syndrome, forcing us to reconsider our structure and strategy. Some projects failed - for example, the one for opening our branch in Riga.
During its first years of existence, Alna tried to be engaged in as many spheres of business as possible. Nowadays, we try to be specific in our projects. We have sold our publishing business and have split up with the Alnos biuro sistemos company, which deals with office equipment. Programming and information technologies is a very broad sphere, so thinking of future strategic investments, it is likely that the company may be restructured.
Does that mean that Alna is looking for an investor?
We already have one. It's a serious company dealing with the same kind of projects. It boasts not only finances, but also know-how, markets knowledge, etc.
During your Alna ruling days, you were among others criticizing the government. Members of the InfoBalt association said, and keep on saying, that the Government does not pay enough attention to problems of the IT industry and does not assist in improving the business. Now you've changed sides. Have you also revised your position in regards to the Government's position and role? Is the government able to improve the situation?
Mutual cooperation is one of the options. A government trying to keep aloof from the IT revolution and a new economy is condemned to failure.
In my opinion, no previous Government was doing what it could have. But, thank God, information technology development is one of the top priorities of the current government, together with accession to the EU, NATO and a balanced budget. It's expected that there will be additional means allocated for IT in the budget of 2001. But this is still only a project.
To my regret, implementing projects is a hard task. I expect that in 2001, the government will have to pay more attention to projects such as: creation of infrastructure, e-commerce, e-government, vital not only for the government itself, but also for business and society. IT education projects must be included in the agenda for 2001.
Unfortunately, we lack electronic systems for customs, tax boards and the Company Register.
Financial means were allocated for the above mentioned purposes. But the output was completely ineffective. Monitoring problems for such large-scale projects have to be improved.
These long-standing projects of yours my fail after the parliament elections in October. Do you think that the top parties pay enough attention to the IT sector?
There are many views regarding the IT sector. Some people think about the IT, and some don't speak about the issue at all. Indeed, some on-going projects may be given up.
Much depends on staff efficiency at the Informatics Department. Until now, the department wasn't fully operational. It lacks reform. However, in my view, intellectual spheres of the economy are the key spheres for the future of Lithuania.
Do you see any positive changes in the Lithuanian IT market this year?
Certainly, in my opinion the market will be increased by 15-20%. I'm sure of it. Market leaders undergo restructuring processes and new companies dealing with programming appear. I recently visited the so called 'business incubator' in Sauliai. There are three companies working there that deal with programming tasks for Japan. So, you could say that I can see the prospects.
Vilnius
---