International Internet Magazine. Baltic States news & analytics
Thursday, 23.01.2020, 17:18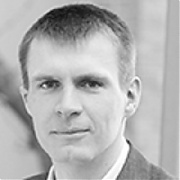 16.01.2020
Corporate debt grew faster last year, at a rate that reached around 6% at the end of the third quarter. Estonian companies again borrowed mostly from banks operating in Estonia, but they also used other sources of loans more than they did last year. Household debt grew fast because the labour market remained favourable and supported strong demand for loans.
02.01.2020
"Summer is over", "Lukewarm economic growth", "External environment remains overcast": these were the phrases recently used by Latvijas Banka economists to cautiously mark a downward shift in Latvia's economic development trajectory.
12.12.2019
People in Latvia will continue to use paper invoices for at least another ten years, financial automation processes company Fitek head in Latvia Edgars Strazds said in an interview with LETA.
11.12.2019
The current account of Latvia's balance of payments ran a 296 million euro deficit amounting to 3.7% of gross domestic product (GDP) in the third quarter of 2019.
09.12.2019
On December 4, a public organisation the Baltic Center presented a concept of a new Turkish project "TURKEY: DISTANT AND CLOSE" at the RISEBA premises - H2O6 Center for Architecture and Media.
06.12.2019
The Artterritory.com portal specialising in cultural topics has published an article on trends in the Latvian art market, in which owners of leading galleries, auction houses, art historians, and owners of art collections comment on the situation.
04.12.2019
In the third quarter of 2019, the average monthly gross wage of employees in Latvia increased by 8.3% year-on-year. The pace of remuneration growth remains high and, in the long run, could affect the competitiveness of Latvia's goods and services.
29.11.2019
Changes in the Latvian banking industry, the increased attention to it from international organisations, and the challenges of the time required Latvian banks to seriously restructure development models and search for the new ones. In a short time, these tasks were successfully completed by the small mobile banks with local capital that managed to find their niche in the financial market and prove to be necessary for the Latvian economy.
12.11.2019
The flash estimate for Latvia's economic growth in the third quarter shows that after the unfavourable developments at the beginning of the year growth has recovered and stabilised; however, it was primarily driven by short-term factors such as a renewed rise in energy production from a low level and a good grain harvest.
12.11.2019
Report of the Session "The Investment Environment of Business Development: The Key Issues Faced by Foreign Investors" at the III International Economic Forum, Riga, Latvia, 1 November, 2019.
08.11.2019
According to SEB Bank's chief economist Daniel Bergvall, one of the main presenters of the Nordic Real Estate Forum taking place in Tallinn at the end of November, this autumn the picture of a globally synchronised deceleration in economic growth has been clear and concerning – but not entirely without glimmers of hope. Record-high political uncertainty has been offset by new monetary easing.