International Internet Magazine. Baltic States news & analytics
Wednesday, 23.05.2018, 21:56
Ilves commended Supreme Court for thorough analysis on ESM
Juhan Tere, BC, Tallinn, 13.07.2012.

Print version
President Toomas Hendrik Ilves stated that he was glad that the Supreme Court en banc estimated that the Treaty founding the ESM was in line with Estonia's Constitution, writes the National Broadcasting.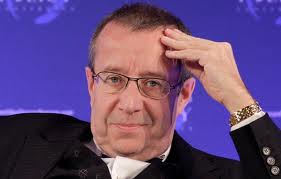 Tomas Hendrik
At the same time, President thanked Chancellor of Justice Indrek Teder for raising the issue.

"Our membership in the European Union and in the Euro area are important for Estonian residents' welfare and the sustainability of the Republic of Estonia; Estonia does not have any better options," said Ilves in his statement.

 "An efficient decision-making process for the European Stability Mechanism is justified in this case, or more precisely, it is crucial. Even if in cases of threats for the stability of the Euro area, including of Estonia, this efficiency limits our own decision-making powers. This was the conclusion reached by the Supreme Court as well," noted the head of State.

 Ilves emphasised that it is important for the authorities – the Parliament, the Government, all decision-makers – would explain the situation in the Euro area and Estonia's options to people in an honest and clear manner. "I am certain that the people would support smart choices," he added.

"We will take part in shaping the future of the European Union, In case of future developments in the Euro area, amendments to the Estonian Constitution may appear necessary. This could be done at a referendum. However, currently no such developments are foreseen," said the President, reported LETA.